Fresh off a 10-6 Week 1, I look to improve on my picks in Week 2. We have some huge games this week and what better place to get all your picks and predictions than from me. I might not have started out as hot as I wanted, but I can promise you I will be fire this week. Let's get to the picks.
Thursday Night Football
New York Giants (0-1) @ Washington Football Team (0-1)
Ryan Fitzpatrick is out which honestly probably makes the quarterback situation in Washington better. But even still, I'm rolling with the Giants. Division games are toss-up games anyways and for some reason I'm just feeling the Giants. Saquon Barkley goes off here.
Winner: Giants 23-14
Early Sunday Football Games
Cincinnati Bengals (1-0) @ Chicago Bears (0-1)
Joe Burrow looks like Joe Burrow and Andy Dalton looks like Andy Dalton. What more do you need to know? Oh yeah, and this Jamar Chase kid might be good after all. Bengals get to 2-0 here and Bears fans yelling for Justin Fields gets louder and louder.
Winner: Bengals 27-16
Houston Texans (1-0) @ Cleveland Browns (0-1)
Houston beat Jacksonville in Week 1 which means Jacksonville must suck more than I thought. Well, I hope Houston enjoyed it because a pissed off Browns team who almost beat Kansas City last week is going to destroy them. Nick Chubb and Kareem Hunt are going to run wild. Browns big!
Winner: Browns 31-13
Los Angeles Rams (1-0) @ Indianapolis Colts (0-1)
Matthew Stafford is going to thrive in LA. You saw it Sunday night. In what I expect to be a very good game I see the Rams coming out on top. I expect Colts QB Carson Wentz to play well but an Aaron Donald strip sack will ice the game in the fourth quarter.
Winner: Rams 28-24
Buffalo Bills (0-1) @ Miami Dolphins (1-0)
I'm sorry but Miami doesn't look all that impressive. If the Pats don't put the ball on the ground twice they lose that game huge. Buffalo rebounds big here.
Winner: Bills 24-10
New England Patriots (0-1) @ New York Jets (0-1)
New England wins. It's the Jets. You know the drill.
Winner: Pats 31-10
San Francisco 49ers (1-0) @ Philadelphia Eagles (1-0)
This Eagles team is going to have some fight this year. This is going to be one of the better games this weekend. I just trust Jimmy G with all those weapons more than Jalen Hurts. I expect Deebo Samuel and George Kittle to have huge games as the 49ers try to figure out who their running back is going to be. Close game but a George Kittle touchdown catch late in the fourth wins it.
Winner: 49ers 24-20
Las Vegas Raiders (1-0) @ Pittsburgh Steelers (1-0)
Why do I feel Pittsburgh always tends to struggle against the Raiders? Oh yeah, because they do. I do expect them to win just not easily. The Raiders are the hardest team to judge. One week they look great, the next week trash. Fresh off a thrilling overtime win against Baltimore, I expect them to play well and keep up with the Steelers. I just expect QB Derek Carr to make one big mistake against that great Steeler defense that decides the game. Steelers squeak one out.
Winner: Steelers 24-21
New Orleans Saints (1-0) @ Carolina Panthers (1-0)
This is going to be the game of the day mark my words. Both teams come off impressive Week 1 performances as this is a battle of heated division rivals. Jameis Winston looks like he fits in just fine with the Saints just as Sam Darnold does with the Panthers. I give the edge to the Saints here because of their great defense who just made Aaron Rodgers look like Nathan Peterman. Saints win a close one on a game winning field goal as time expires.
Winner: Saints 23-20
Denver Broncos (1-0) @ Jacksonville Jaguars (0-1)
Jacksonville is bad. Urban Meyer looked outmatched against the horrible Houston Texans last week and it won't get better against an actual good Denver team. Broncos win running the ball down the Jags throats. Shad Khan should go help Tony with AEW cause the Jaguars season is going to be a train wreck.
Winner: Denver 21-10
Sunday Afternoon Football Games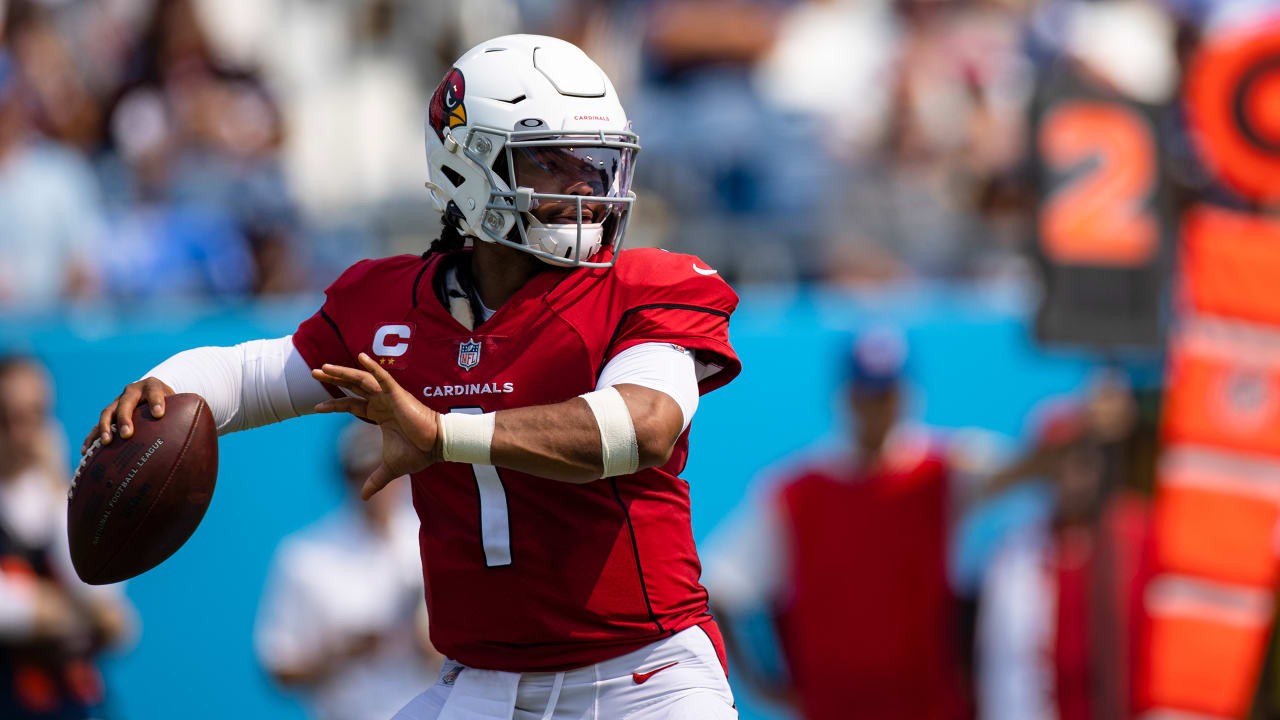 Minnesota Vikings (0-1) @ Arizona Cardinals (1-0)
The Vikings go from facing one young star quarterback to another in Kyler Murray. Murray fresh off lighting up the Tennessee Titans defense he's going to do the same to the Vikings. Murray and Hopkins are going to hook up on multiple touchdowns and the Cardinals will get up early and sit on the lead. 2-0 for the Arizona Cardinals who need it as the NFC West is loaded.
Winner: Cardinals 26-16
Atlanta Falcons (0-1) @ Tampa Bay Buccaneers (1-0)
Falcons are going to be bad, very bad. Bucs are going to be good, very good. Blowout coming. Bucs get their ground game back as they dominate the Falcons who are destined to finish at the bottom of the NFC South.
Winner: Bucs 27-10
Dallas Cowboys (0-1) @ Los Angeles Chargers (1-0)
Shootout coming. Two great quarterbacks with tons of weapons, this is going to be a fun game. The Cowboys team I saw almost (should have beat Tampa if the refs call that OPI penalty) beat Tampa impressed me more than the Chargers that beat Washington. Make sense? No? Oh well, I'm rolling Cowboys. Dak tops 400 passing yards again this time in victory.
Winner: Cowboys 37-34
Tennessee Titans (0-1) @ Seattle Seahawks (1-0)
The Titans looked a mess Week 1 and in comes the Seattle Seahawks who looked great Week 1. I don't have high expectations for the Titans this year, but regardless, I've got to go with Russell Wilson and that loaded Seahawk offense that found their running game. Seattle throws all over Tennessee and gets their second victory of the young season.
Winner: Seattle 29-17
Sunday Night Football
Kansas City Chiefs (1-0) @ Baltimore Ravens (0-1)
Matchup of two of the most exciting quarterbacks in the NFL. Bad news for the Ravens is, Patrick Mahomes is in town and after getting lit up by Raiders QB Derek Carr on Monday Night Football, they will be getting lit up by Mr. Mahomes on Sunday. With about 5 players already out for the year, it just feels like this is going to be a tough year for Baltimore. The Chiefs get to 2-0 and the panic begins in Baltimore as they fall to 0-2.
Winner: Chiefs 26-19
Monday Night Football
Detroit Lions (0-1) @ Green Bay Packers (0-1)
Aaron Rodgers had a horrible Week 1 against New Orleans, to say the least. Lucky for him, the awful Detroit Lions are in town and the Packers are bound to rebound in a big way. I expect them to get RB Aaron Jones going and win this game with ease.
Winner: Packers 34-20
Make sure to check out The Buzz for all your sports, wrestling and entertainment needs as well as some great live shows and podcasts.