Hi, I am going to give you a fantasy football outlook on all 32 teams. I will be doing this in alphabetical order. It will be 32 teams in the next 32 days. I will be giving a fantasy stud, fantasy bust, fantasy breakout player, fantasy sleeper, top fantasy rookie, and since some leagues do defensive players – instead of team defensive, I will be doing top fantasy defensive player. So let's get this started. Please follow me on Twitter @aaron_truesdale.
Fantasy Overview:
The defending Super Bowl Champions are a great source for fantasy football players this season. The Buccaneers have so many fantasy options that I couldn't even come close to putting them all in this article. So these are the players, I came up with to look for and avoid.
Fantasy Stud: Mike Evans WR
Evans is an absolute fantasy football beast. Owning him can be frustrating because of the injuries, but, if Evans stays healthy all year, which is highly unlikely, he is a top 5 fantasy wide receiver. If he doesn't stay healthy and misses a game here and there, which is very likely, he will be a top ten wide receiver in fantasy football. Evans is worth the frustration because of the numbers he will put up.
Fantasy Bust: Leonard Fournette RB
Fournette is overrated in fantasy football. There will be people who will reach for him in a fantasy football draft. Jones is the Buccaneers running back to own. That doesn't mean to not draft Fournette, I am just saying don't reach for him in your fantasy football drafts.
Fantasy Sleeper: Tyler Johnson WR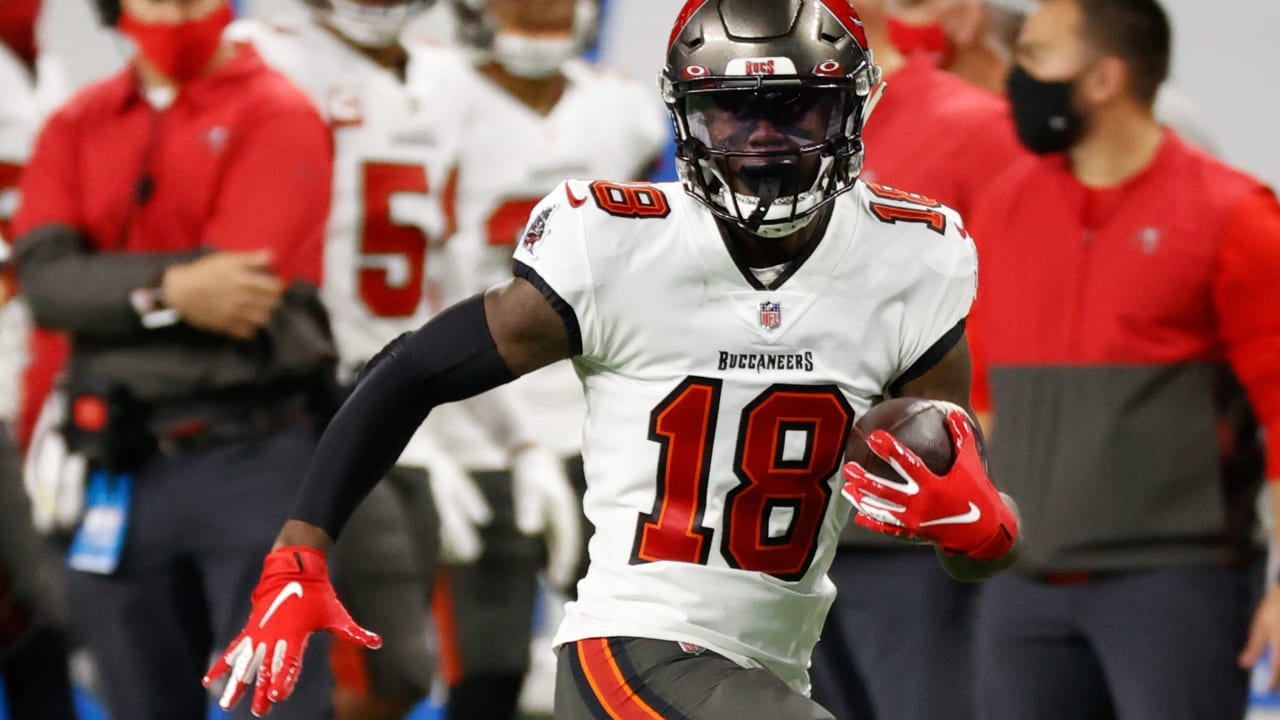 Johnson has gained more and more trust with Brady with each game he played. That will continue into this season. He will be wide receiver three and worth a late-round flier in fantasy football drafts.
Fantasy Breakout: Cameron Brate TE
Brate is always underrated in fantasy football. This is the year to take advantage of that. He will be a low-end tight end one or high-end tight end two this season. So be comfortable and confident to draft him as your backup tight end in fantasy football.
Top Fantasy Rookie: Kyle Trask QB
Do not draft Trask in re-draft leagues because it will be a couple of years until he is the starter. Now, this is more for dynasty leagues. Draft and stash him because he will be a fantasy football beast in a couple of years. Just be patient and drafting him will pay dividends in the long run.
Top Fantasy Defensive Player: Vita Vea DL
Vita Vea is the most important guy on this Buccaneers' defense because when he got injured last year, that defense didn't play very well and you could notice how much it hurt them the minute he went down with the injury. I don't know how well Vea will do in fantasy football, but I believe he is a late-round high-risk high reward pick. He is a true sleeper for defensive players in fantasy football and is worthy of a late-round selection in your fantasy football drafts.
I hope you enjoy my Team Fantasy Outlooks. Please comment to let me know what you think I welcome the feedback. I also will be more than happy to discuss any player or team further.