Hi, I am going to give you a fantasy football outlook on all 32 teams. I will be doing this in alphabetical order. It will be 32 teams in the next 32 days. I will be giving a fantasy stud, fantasy bust, fantasy breakout player, fantasy sleeper, top fantasy rookie, and since some leagues do defensive players – instead of team defensive, I will be doing top fantasy defensive player. So let's get this started. Please follow me on Twitter @aaron_truesdale.
Fantasy Overview:
The Jets are a very young core of talented players who will be probably up and down through rough waters for them in fantasy football this season. In the next couple of years, there will be plenty of fantasy talent to go around. So let's focus on this year and these are the players I came up with to look for and avoid.
Fantasy Stud: Jamison Crowder WR
So it was hard to pick a guy for this category but I went with Crowder. Crowder is an awesome fantasy receiver if he can stay healthy. The key issue is injuries with him. I leaned towards Crowder's luck changing this season and that he does in fact stay healthy. He will be a low-end wide receiver one or high-end wide receiver two.
Fantasy Bust: Sam Ficken K
So this is another category I struggled with because of all the young talent on this team. I decided to go with the kicker, Ficken. Ficken will struggle this season and will cost the Jets a few wins early in the season. He will be replaced by mid-season so I avoid this kicker at all cost in fantasy football drafts.
Fantasy Sleeper: Michael Carter RB
Carter is going to be one of, if not, the top rookie fantasy running back this season. He will start a little slow but then will burst into the fantasy scene after the first few games. By season's end, I think he will be a high-end running back two. So draft him with confidence.
Fantasy Breakout: Denzel Mims WR
With a new quarterback in town, Mims will succeed as young quarterbacks tend to gel with younger receivers and it will be no different between Wilson and Mims as I think they will connect right away. This means Mims will be a good source in fantasy football and I anticipate he will be a high-end wide receiver three this season.
Top Fantasy Rookie: Zach Wilson QB
Wilson will be a fantasy star, not this year but for years to come. He will be mediocre this season in fantasy football and will get better and better as the year progresses. There is a slight chance he does what Herbert and Burrow did last year, but I just don't think that will happen because of the young team Wilson will be commanding. I believe he will finish as a mid-range quarterback two this season in fantasy football.
Top Fantasy Defensive Player: Carl Lawson EDGE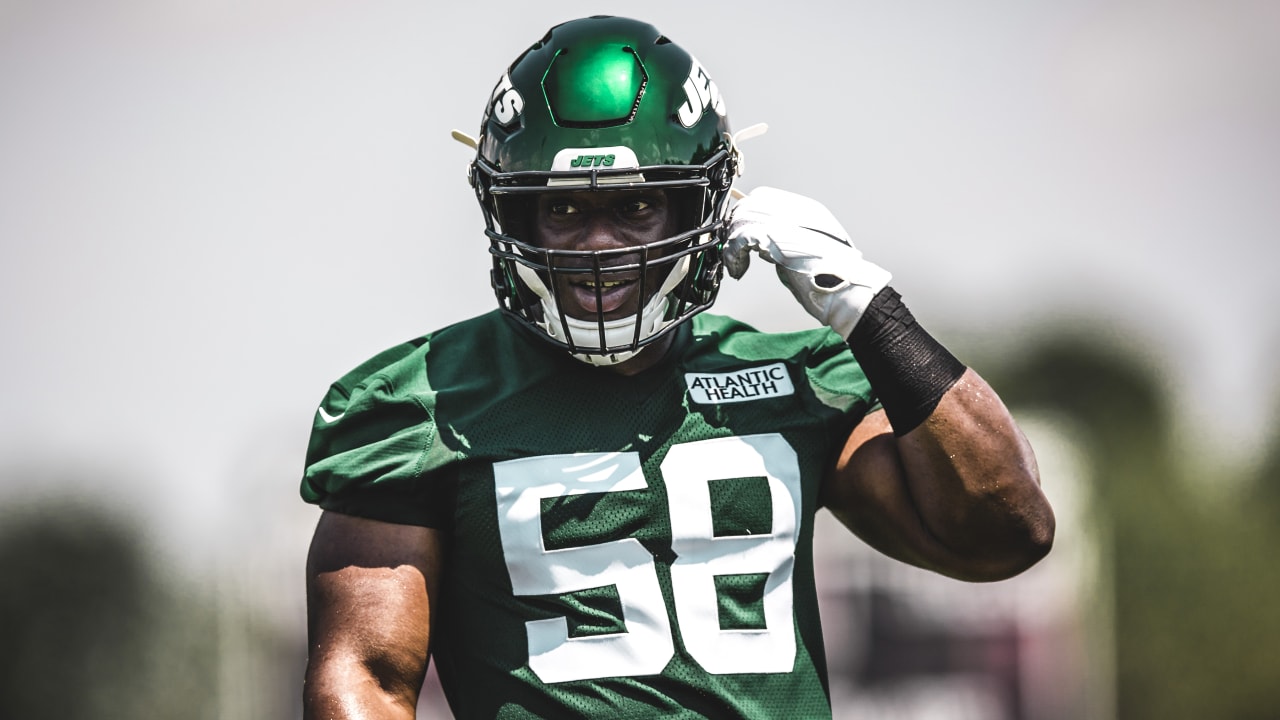 Newly acquired Lawson from the Bengals, will help take this defense to the next level. Lawson will cause havoc on opposing offenses and will likely get plenty of sacks, force a few and recover a few fumbles, and he could even nab an interception. He could sprinkle a touchdown in there as well. In my opinion, Lawson should be one of the top fantasy football defensive players off the board this season.
I hope you enjoy my Team Fantasy Outlooks. Please comment to let me know what you think I welcome the feedback. I also will be more than happy to discuss any player or team further.