Hi, I am going to give you a fantasy football outlook on all 32 teams. I will be doing this in alphabetical order. It will be 32 teams in the next 32 days. I will be giving a fantasy stud, fantasy bust, fantasy breakout player, fantasy sleeper, top fantasy rookie, and since some leagues do defensive players – instead of team defensive, I will be doing top fantasy defensive player. So let's get this started. Please follow me on Twitter @aaron_truesdale.
Fantasy Overview:
The Vikings could be a team to watch for in the NFC this season. They have lots of fantasy options and it was hard for me to fill the bust category here. There isn't a fantasy miss on this team at all in my opinion. These are the players I came up with to look for and avoid.
Fantasy Stud: Dalvin Cook RB
No Brainer here. I believe he is the second-best running back in fantasy football. Cook will continue to dominate this year if he can stay healthy all season. I believe he should be one of the top two players off the draft boards.
Fantasy Bust: Justin Jefferson WR
Now before you get upset, I am not saying to avoid drafting Jefferson – because you should draft him. I put him based on the average draft position in fantasy football. I believe he will have a drop-off in his numbers and just won't do as well this season. He might not carry the value you should be getting where he's being drafted currently. Jefferson is being drafted as a wide receiver one and I believe he will finish as a wide receiver two. Feel free to draft Jefferson just don't reach for him.
Fantasy Sleeper: Alexander Mattison RB
Mattison is more of a 'what-if' sleeper. If Cook goes down with an injury, then he will have great fantasy value but only if Cook gets injured. He is a guy you could draft as a handcuff for Cook in the later rounds. My advice, I would put him on your watchlist and if Cook goes down with an injury then go and snag Mattison.
Fantasy Breakout: Irv Smith Jr. TE
Smith has been on the cusp of being on the fantasy football teams but I think this is the year he breaks through and should be drafted late because he could be one of those late gems in fantasy football that helps owners win their championship. He will be a low-end tight end one or a high-end tight end two.
Top Fantasy Rookie: Kellen Mond QB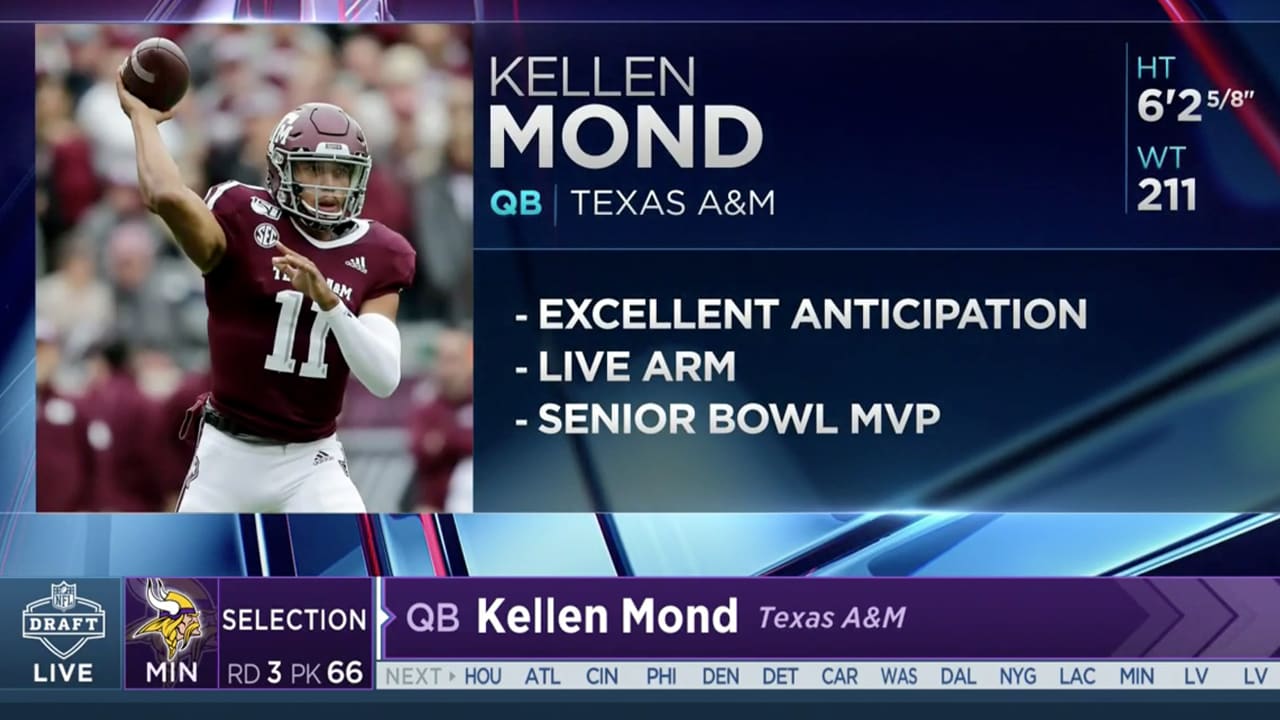 He may not be worth a pick this year but he will be next year. In dynasty leagues, you should definitely draft him this season. If you're in a re-draft league, you should avoid drafting him this season but you should put him on your watchlist just in case Cousins gets hurt or struggles this season where he may have some value in re-draft leagues if that were to happen.
Top Fantasy Defensive Player: Patrick Peterson CB
Peterson is one of the best shutdown cornerbacks in the NFL. I don't believe he will be a high pick off of draft boards in fantasy football for defensive players. I do believe he will be worth a mid-round pick for defensive players in fantasy football.
I hope you enjoy my Team Fantasy Outlooks. Please comment to let me know what you think I welcome the feedback. I also will be more than happy to discuss any player or team further.