Hi, I am going to give you a fantasy football outlook on all 32 teams. I will be doing this in alphabetical order. It will be 32 teams in the next 32 days. I will be giving a fantasy stud, fantasy bust, fantasy breakout player, fantasy sleeper, top fantasy rookie, and since some leagues do defensive players – instead of team defensive, I will be doing top fantasy defensive player. So let's get this started. Please follow me on Twitter @aaron_truesdale.
Fantasy Overview:
The Dolphins could have a bunch of fantasy players this season. It will all come down to their quarterback play for that to be determined leaving the fantasy status for the Dolphins up in the air. I also know I will probably take a bunch of backlash for this Fantasy Football Outlook. With that said these are the players, I came up with to look for and avoid.
Fantasy Stud: Will Fuller IV WR
Fuller will have another good season in fantasy football if he can stay healthy and I believe he will stay healthy all season. The only thing that will hold him from being a great fantasy football wide receiver, will be the Dolphins quarterback play.
Fantasy Bust: Tua Tagovailoa QB
Tua will be what we all like to call a "bust". He will hold the team back this season and is not even worth a look in fantasy football as he will likely throw more interceptions than touchdowns this season. I would put Tua on your 'do not draft' list. If you do draft him, however, be cautious when you do and I would have a backup plan for when he fails. Also, I believe he will be benched by midseason and will be released or traded by season's end.
Fantasy Sleeper: Salvon Ahmed RB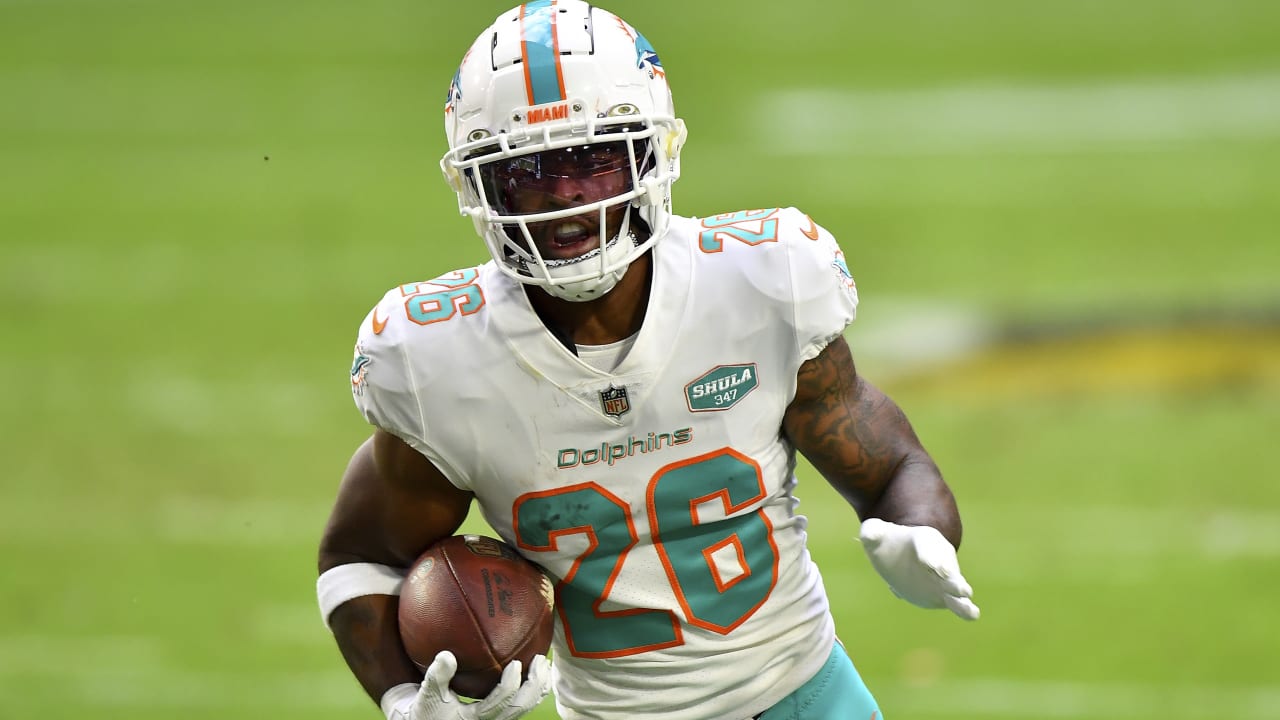 Ahmed will split time this season with Gaskins. I believe Ahmed will be the more productive back and will end up being the one to take over the running back position by season's end. There is also a chance he takes over the job due to injury as well. I believe Ahmed is worth a late-round flier and could end being a steal because I believe he will finish as running back two in fantasy football this season.
Fantasy Breakout: Mike Gesicki TE
Gesicki will put up the best numbers of his career this year but I think he will start slow due to the poor quarterback play by the Dolphins. He will put up better numbers after the Dolphins switch or make a trade for a quarterback. Gesicki will start off-the-radar in fantasy football but he will end as a tight end one.
Top Fantasy Rookie: Jaylen Waddle WR
Waddle will have a decent rookie year but he won't be rookie of the year. Once again, quarterback play will hold him back. But once that is resolved, he will put up fantasy-worthy numbers and will finish the year on the borderline of a wide receiver three and four.
Top Fantasy Defensive Player: Xavien Howard CB
Howard is an excellent cornerback in the NFL. He will knock down tons of passes and collect a few interceptions and maybe a touchdown. He could be the end of the draft fantasy defensive player. I suggest playing the wait-and-see game with Howard and then pick him up off of the waiver wire if he ends of putting up decent fantasy football numbers.
I hope you enjoy my Team Fantasy Outlooks. Please comment to let me know what you think I welcome the feedback. I also will be more than happy to discuss any player or team further.