Hi, I am going to give you a fantasy football outlook on all 32 teams. I will be doing this in alphabetical order. It will be 32 teams in the next 32 days. I will be giving a fantasy stud, fantasy bust, fantasy breakout player, fantasy sleeper, top fantasy rookie, and since some leagues do defensive players – instead of team defensive, I will be doing top fantasy defensive player. So let's get this started. Please follow me on Twitter @aaron_truesdale.
Fantasy Overview:
With the Raiders, there are good fantasy options as they're led by what I consider one of the most underrated quarterbacks in fantasy football. These are the players I came up with to look for and avoid.
Fantasy Stud: Darren Waller TE
Waller is one of the most dominating tight ends in fantasy. Look for him to continue dominant at the position he should be the third tight end off the draft boards in fantasy football.
Fantasy Bust: Kenyan Drake RB
Drake was brought in to lighten the workload for Jacobs. I just don't think he will see enough carries to be relevant in fantasy this season. Even if he does see enough carries, he still will not be productive enough to even consider. Don't waste a pick on Drake this season. He is on my 'do not draft' list.
Fantasy Sleeper: Hunter Renfrow WR
Renfrow has fallen under the radar in fantasy football. He will slide to the late rounds of the draft or might not be drafted at all. I believe he will turn out to be a wide receiver three this year. So don't hesitate to use a late-round pick on Renfrow.
Fantasy Breakout: Henry Ruggs III WR
This is the season that Ruggs will burst into the fantasy football scene. He will put up monster numbers this season and I believe he will be a wide receiver one. So draft Ruggs with confidence.
Top Fantasy Rookie: Dillon Stoner WR
Ok, he is an undrafted rookie. I don't like to leave categories empty. So if he makes the team, he could sneak into the fantasy football scene towards the end of the season. I wouldn't count on it though. He isn't worth drafting on any fantasy football format, not even dynasty leagues.
Top Fantasy Defensive Player: Maxx Crosby EDGE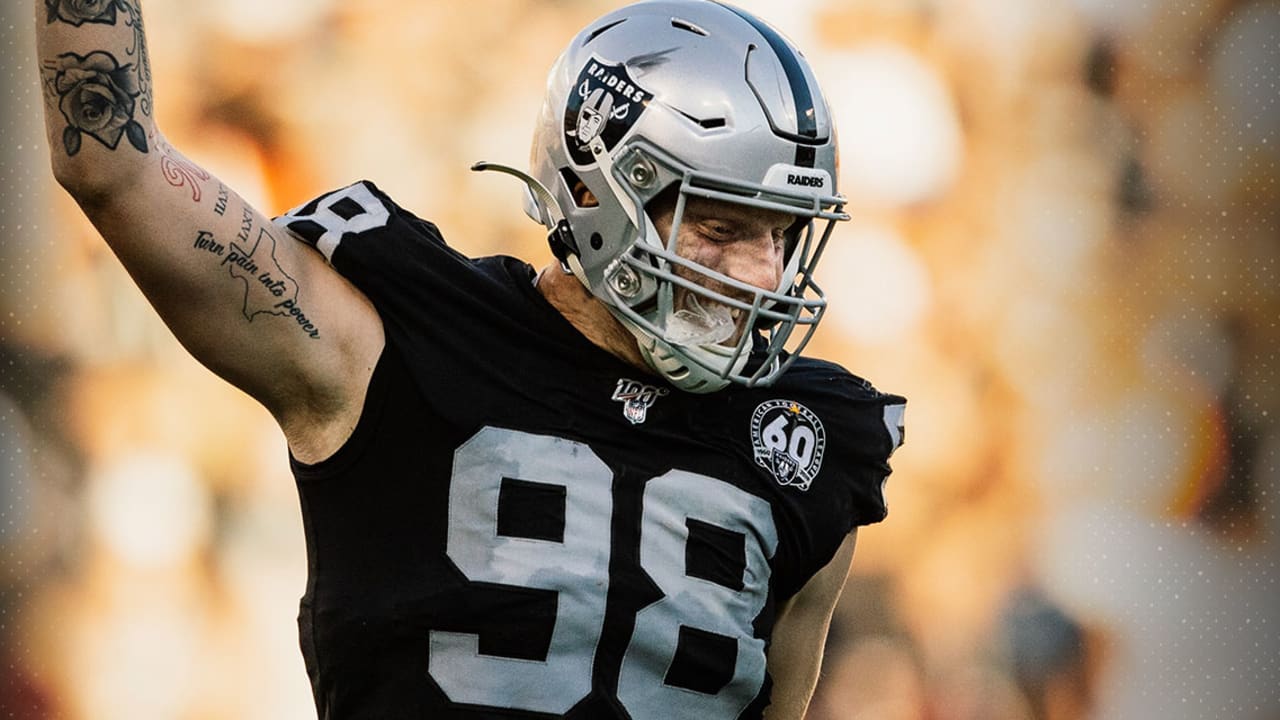 Crosby is one of the most underrated defensive players in the NFL. So don't underrate him in fantasy football this season. He could be one the most dominant defensive players in fantasy football. So don't pass him, because if you do, you will regret it in the end.
I hope you enjoy my Team Fantasy Outlooks. Please comment to let me know what you think I welcome the feedback. I also will be more than happy to discuss any player or team further.
Check us out on Facebook, Instagram, and YouTube