Hi, I am going to give Hi, I am going to give you a fantasy football outlook on all 32 teams. I will be doing this in alphabetical order. It will be 32 teams in the next 32 days. I will be giving a fantasy stud, fantasy bust, fantasy breakout player, fantasy sleeper, top fantasy rookie, and since some leagues do defensive players – instead of team defensive, I will be doing top fantasy defensive player. So let's get this started. Please follow me on Twitter @aaron_truesdale.
Fantasy Overview:
The Jaguars have some nice up-and-coming talent in fantasy football. They also have sprinkled in some veteran leadership in there. This should be and fun team to watch and that will make fantasy football impact for years to come. These are the players I came up with to look for and avoid in fantasy football.
Fantasy Stud: D.J. Chark Jr. WR
Chark is a consistent borderline wide receiver one when he is healthy. This guy is underrated in fantasy football because he is much better than where he is going off fantasy draft boards. Due to injury issues, he is a high-risk high-reward player. I believe he is worth every bit of the risk.
Fantasy Bust: James Robinson RB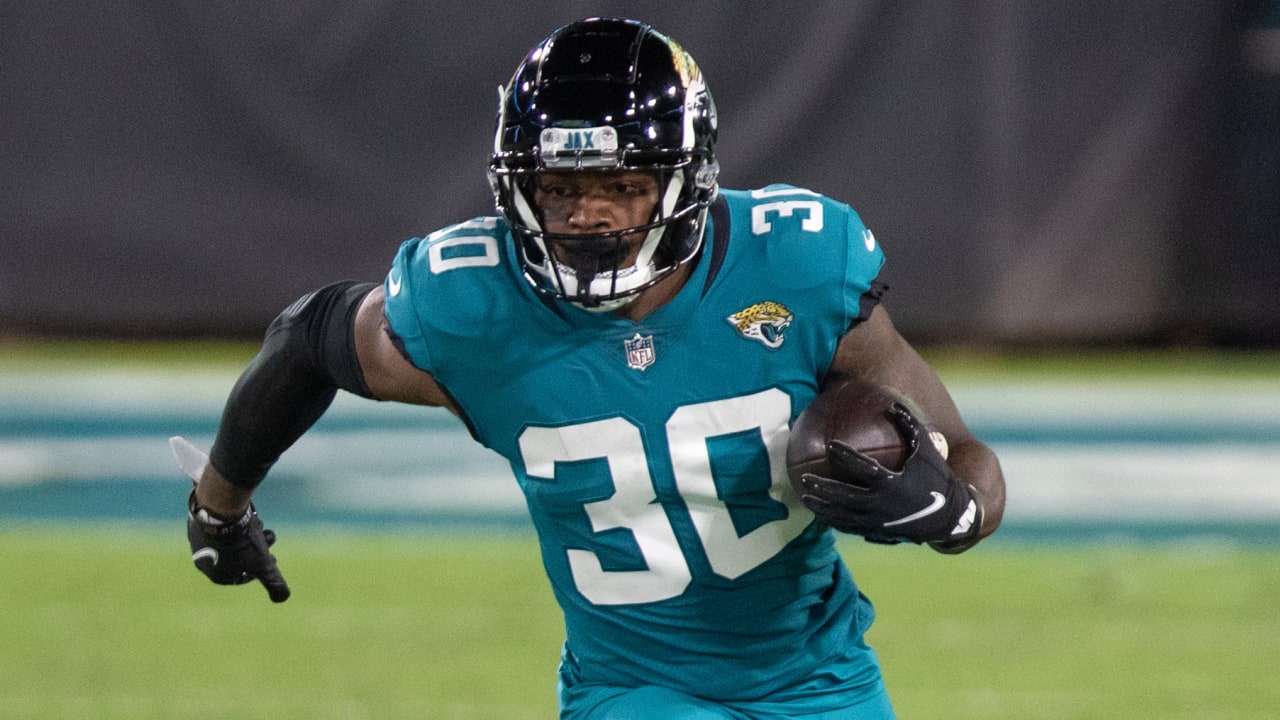 When the Jaguars drafted Etienne in the first round, his fantasy football value plummeted. Now, I'm not saying he has completely dropped off the fantasy football radar but I believe he will be decent this year and not what he was last year at all. He will come out strong early in the season, but as the season progresses, Robinson will slowly start to fade off.
Fantasy Sleeper: Tim Tebow TE
Tebow could be a great sleeper in the late rounds of fantasy football drafts. He is a guy that people will stretch for in in the draft due to the name alone. Please don't be the owner that stretches for Tebow. If somebody hasn't reached for him and he is available towards the end of drafts, then maybe draft him as a tight end two.
Fantasy Breakout: Laviska Shenault Jr. WR
Laviska showed flashes of good and bad last year. This year, you will see him explode in fantasy football. Laviska will have the biggest fantasy impact for the Jaguars this season and will be a rock-solid wide receiver two.
Top Fantasy Rookie: Trevor Lawrence QB
This was a no-brainer. Lawrence will be the rookie for the Jaguars that will have the biggest fantasy impact this season. Hey may struggle out the gate like a lot of rookies do, but by season's end, he will be a low-end wide receiver two.
Top Fantasy Defensive Player: K'Lavon Chaisson
Chaisson is a young upcoming impact player on the Jaguar's defense. He could be a good steal for someone who drafts him later in fantasy football drafts.
I hope you enjoy my Team Fantasy Outlooks. Please comment to let me know what you think I welcome the feedback. I also will be more than happy to discuss any player or team further.