The Euros arrived and every team has now played their first game of the tournament. Some delivered, some disappointed. There were masterclasses and a disaster. Let's see what Game Week 1 of #EURO2020 brought to us.
Group A
Italy – Turkey 3:0
Italy showed a different face to what we're used to seeing from the Azzurri. They were fast, attacking, and improvising – Turkey had no chance. It was also the first time in the Euros that Italy scored more than 2 goals. We expected much more resistance from Turkey. They were losing possession too easily, made too many poor passes, in fact, their defensive game was a tragedy. The question is – are Turkey that bad and unorganized or was Italy that good? If it's the latter – all the other clubs are in danger.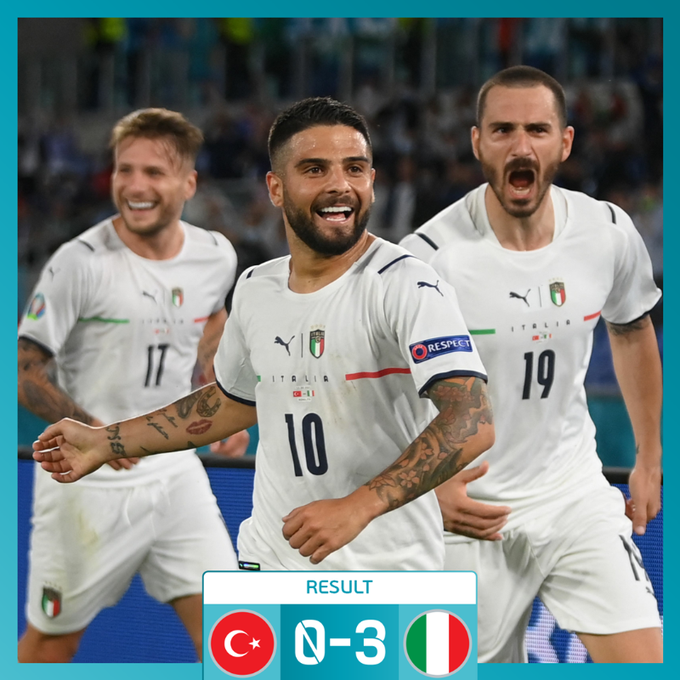 Wales – Switzerland 1:1
This is expected to be one of the most dramatic groups of the tournament. With these two teams fighting over the 2nd spot. Both teams showed good football. The keepers really shined in this one and even though Switzerland were slightly better and had a goal disallowed by VAR, the draw seemed like a reasonable result for the two teams. I'm really curious to see if they can play like this against Italy.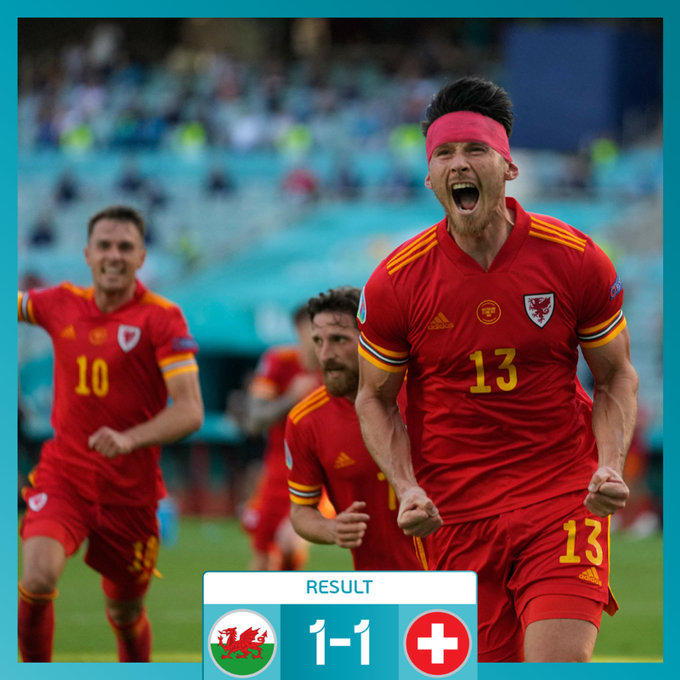 Group B
Finland – Denmark 1:0
Sadly, this game brought us the worst episode of Euro 2020. The good thing is, it all finished well. There are different reports about the conversations between UEFA and the two teams. Some say that UEFA didn't give Denmark any option to postpone the game to the next day. If this is true, it will have a negative impact on #UEFA's reputation, although they have a history of making similarly poor decisions. Before the European Cup final in 1985 between Juventus and Liverpool, 39 fans died in the stands. UEFA made the two teams finish the game, even with the players having witnessed the tragedy. However, aside from happened to Christian Eriksen, the game itself was good. It looked like a FIFA match. Denmark were attacking, keeping the ball, pushing, and then Finland scored and won the game with their only chance. Denmark will have extra motivation for the rest of the campaign and will surely play for Eriksen and his family.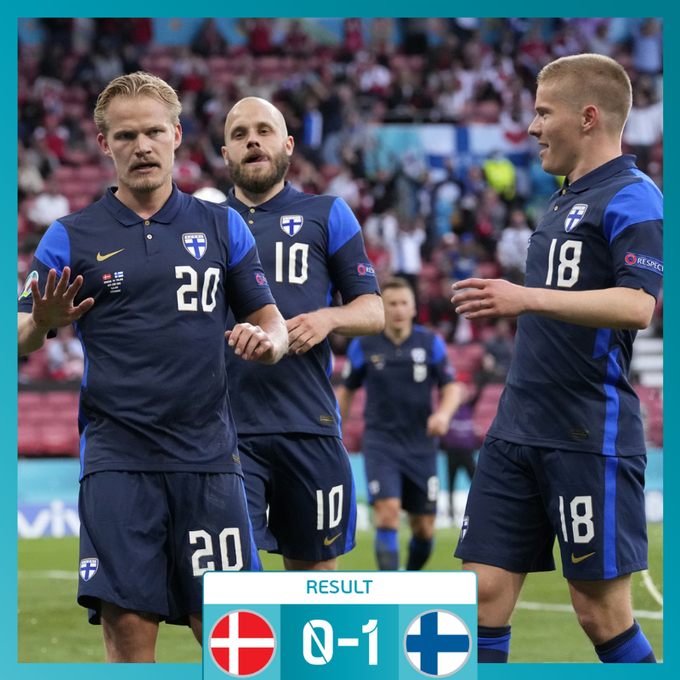 Belgium – Russia 3:0
One of the big favourites for the crown showed exactly why there are No.1 in the #FIFA world rankings. Relentless attacking, solid defending, and they didn't even need Eden Hazard. Imagine he hits top form! Belgium mean business at Euro 2020. This is probably the last chance for this golden generation to shine.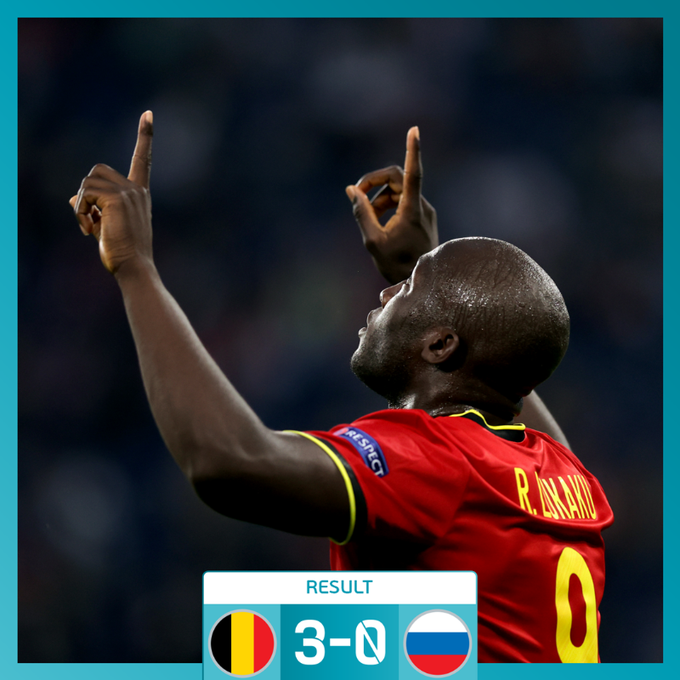 Group C
Austria – North Macedonia 3:1
Austria won their first ever game at a European championship. With the current rules, with the 4 best 3rd placed teams in every group 3 points might be enough for progressing to the round of 16. Except for the mistake their defense made for North Macedonia's goal, Austria looked solid in both phases of the game.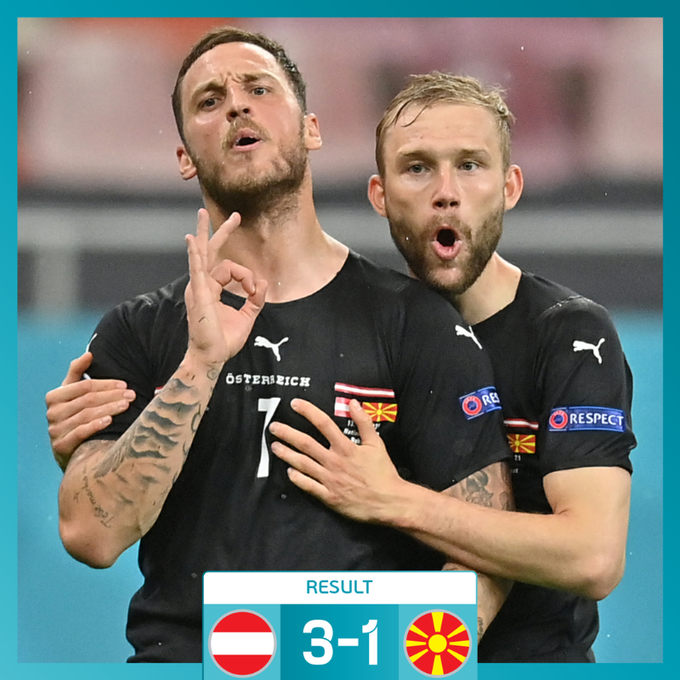 Netherlands – Ukraine 3:2
This match was the game of the tournament so far. Drama, comebacks, topped off by a dramatic late winner. Everything we love about football was featured in this game and it was an absolute pleasure to watch. Netherlands are considered one of the favorites for the European crown, however, this game wasn't their most convincing one. Manager Frank de Boer is under pressure as fans are not very fond of him. The #Oranje need to at least reach the quarters for their fans to be satisfied with the team. If they can strengthen their defense, they may very well do the job. Hats off to Ukraine though as they were trailing 2-nil but managed to come back with two quick goals. However, a slight moment of distraction failed them in the end. If they can perform like this and be as entertaining to watch, they might become fan favorites, just like their manager was.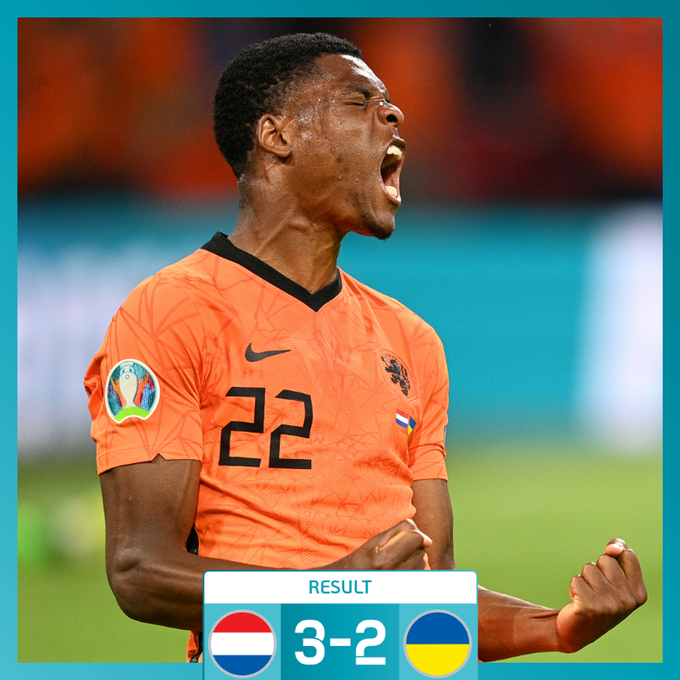 Group D
England – Croatia 1:0
Raheem Sterling's strike brought England the win. However, England didn't convince that they are favorites for the title. Most of the time they were moving the ball around without any idea of what to do with it. If they want to "Bring football home", they'll have to up their game. Croatia showed discipline and tried to counter-attack, but they seem to lack the attacking power to finish what their midfielders create. With the legendary strikers of the past, it's strange to see Croatia lacking in scoring power.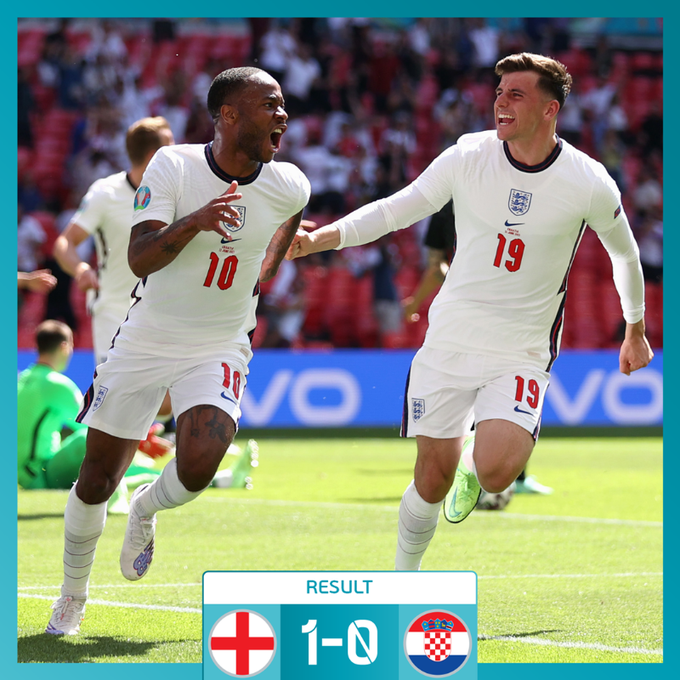 Scotland – Czech Republic 0:2
What a goal by Patrik Schick. Goal of the tournament contender.
The two teams played a great game and both keepers had a lot of work to do. The Czechs showed Europe that they have a good team once again as they try to put the Euro 96 final defeat behind them. It's not very likely that they'll beat that accomplishment, but they can dream about it and can certainly become fan-favorites.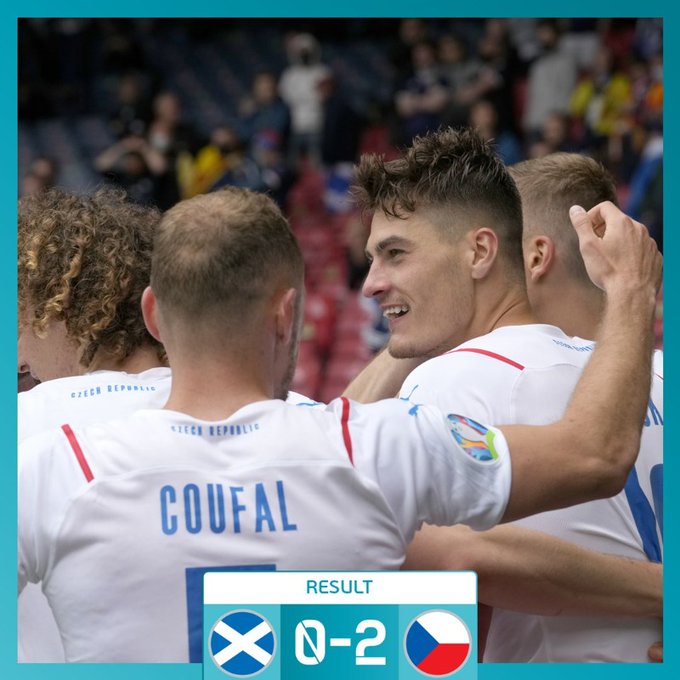 Group E
Poland – Slovakia 1:2
This was surely a result that no one expected. Poland were thought to be the second best team in this group after Spain. Their biggest star, Robert Lewandowski, failed to register a single shot on target against Slovakia. Poland looked like a team of strangers, that never played together before and with the surprise win over Poland, this is turning into a very interesting group.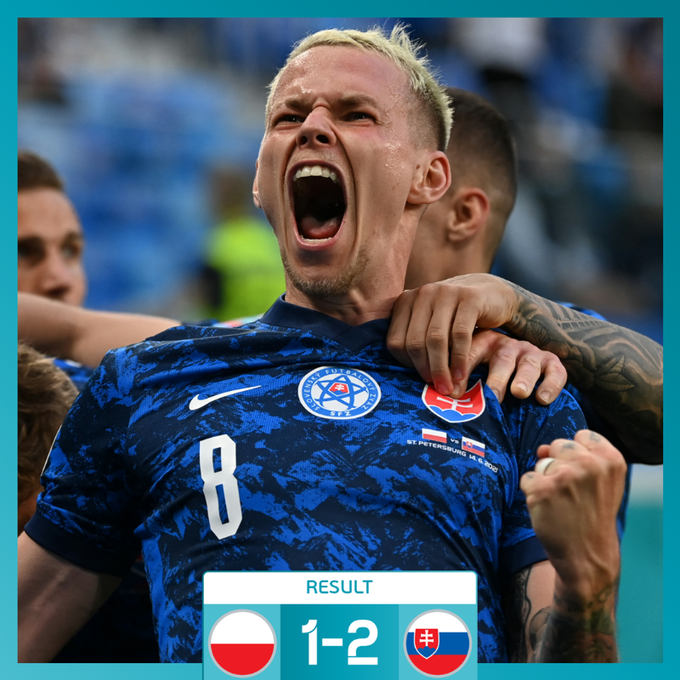 Spain – Sweden 0:0
The first 0-0 draw for the tournament. Another FIFA like game. Spain had 75% possession, 16 shots, and 0 goals. Sweden had a plan and executed it perfectly. Alvaro Morata helped them a lot. Two big opportunities missed and Spain fans kept booing him. Gerard Moreno didn't have many chances to score after substituting in Morata's place. Sweden's Isak Alexander looked really promising and if he can have a few more games like this, a lot of the big fish across Europe will be fighting for his signature.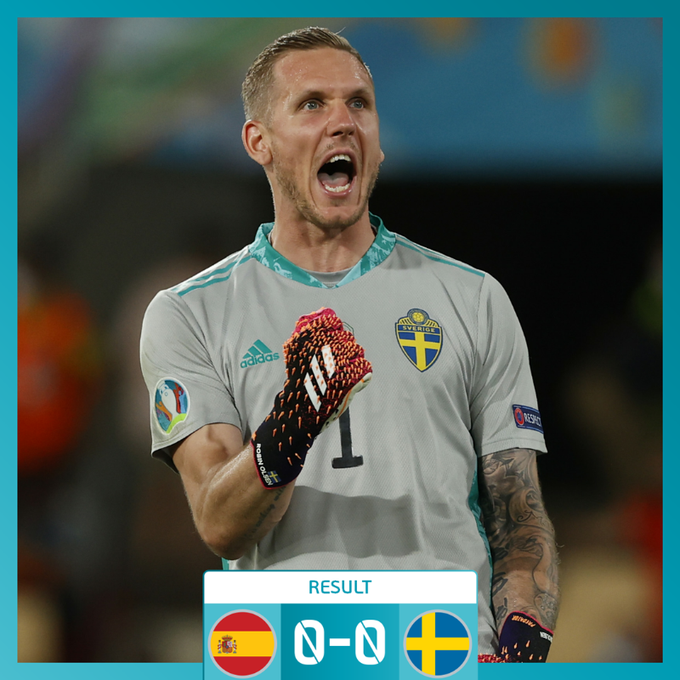 Group F
Hungary – Portugal 0:3
The highlight of this game was definitely the full stands. Budapest is the only host city that allows 100% capacity attendance. It was so good to hear the full stadium sing and shout. Hungary showed everyone that they won't be a punching bag in this group. They defended well and stood their ground for 84 minutes before Guerreiro's goal. After the first goal it was too easy for Portugal as Hungary lost confidence and things unraveled quickly.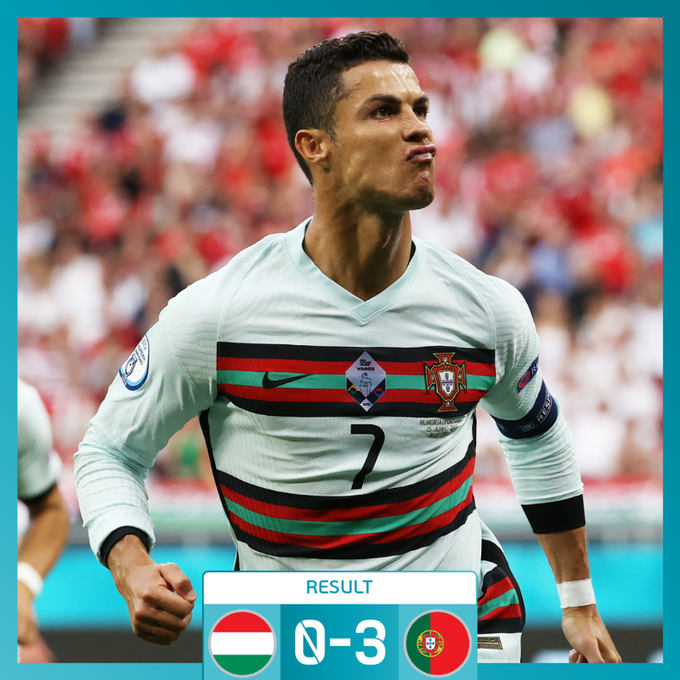 France – Germany 1:0
This was the main event of the first round. The last two world champions. However, sadly for us fans, the game wasn't very entertaining in terms of action on the field. Both teams showed a lot of tactical plays, carefully built attacks, and of course few glimpses of Kilyan Mbappe's lightning speed. France were the better team and deserved the win, but don't write-off the Germans. They showed they have the potential to go far and as we know, Germany starts to play well after the quarters.