Hi, I am going to give you a fantasy football outlook on all 32 teams. I will be doing this in alphabetical order. It will be 32 teams in the next 32 days. I will be giving a fantasy stud, fantasy bust, fantasy breakout player, fantasy sleeper, top fantasy rookie, and since some leagues do defensive players – instead of team defensive, I will be doing top fantasy defensive player. So let's get this started. Please follow me on Twitter @aaron_truesdale.
Fantasy Overview:
The Baltimore Ravens have so many fantasy options on their team this season. They're stacked in fantasy on the offensive and defensive side of the ball. These are the players I came up with to look for and avoid in fantasy football.
Fantasy Stud: Lamar Jackson QB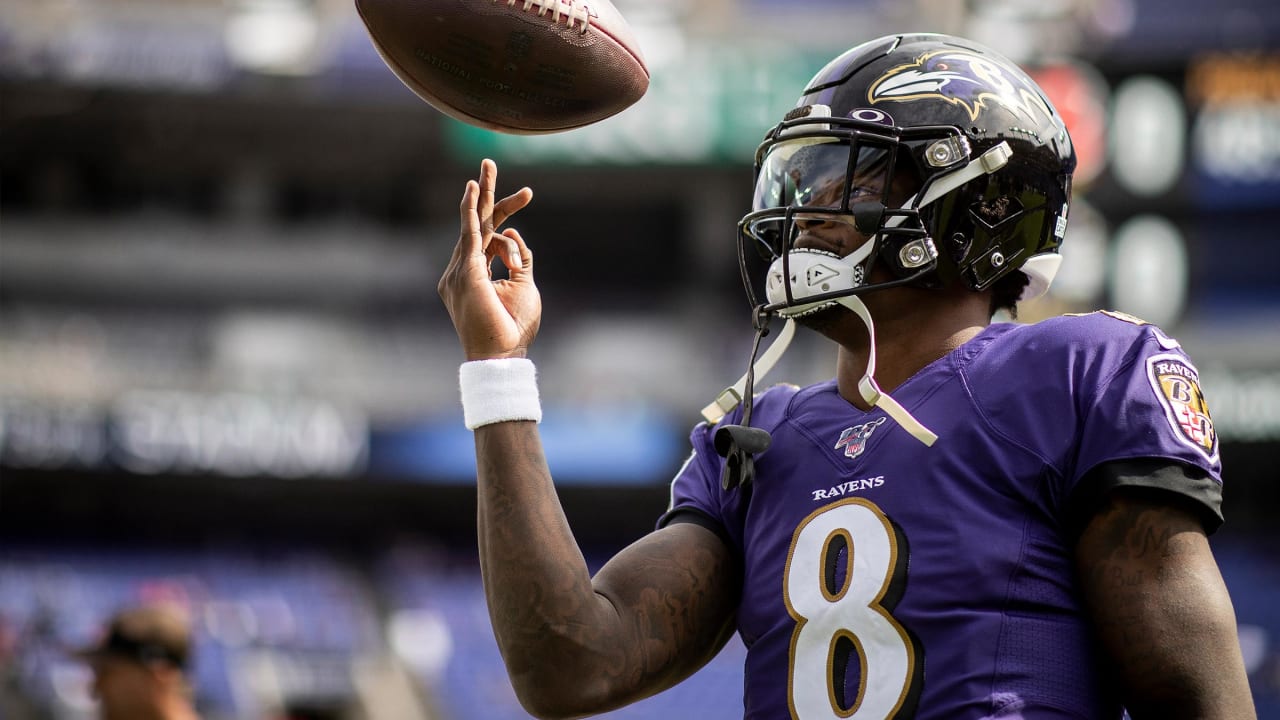 Lamar Jackson is a beast with his legs but not so much with his arm. But I believe that will change this season and will take a big stride and become a beast with his arm and his legs. That will make him an absolute monster in fantasy football this season so much as he will be rated the number 1 quarterback in fantasy football and maybe the number one overall player in fantasy football.
Fantasy Bust: Marquise Brown WR
Brown wasn't too good last year and he was hit or miss all last season. This season will be no different and I believe he will decline even more this upcoming season. So avoid Brown at all costs. Hollywood will fade into the lights by season's end.
Fantasy Sleeper: Sammy Watkins WR
If Watkins can stay healthy for most of the season he will rise from the ashes to be a wide receiver three or four this season. I believe that's what he will do and he will be worth a late-round flier as a high-risk, high-reward fantasy football receiver.
Fantasy Breakout: J.K. Dobbins RB
When the season begins I know J.K. Dobbins will be in a timeshare with Gus Edwards, but as the season progresses, I believe Dobbins will have taken over most of the workload and Edwards will be the guy to give him rest. By season's end, Dobbins will be a top-five fantasy running back. So don't be shy to pull the trigger on him if you have a chance to in your fantasy football drafts.
Top Fantasy Rookie: Rashod Bateman WR
Rashod Bateman could be the best rookie receiver this year as I believe he will take the spotlight away from Brown. I think he has a chance to be a wide receiver two by the season's end. I believe he will be a big reason Jackson has an outstanding fantasy year. So if your looking for a receiver in the later rounds, I would snag Bateman who I believe could be a steal of the draft for a fantasy owner.
Top Fantasy Defensive Player: Marlon Humphrey CB
Humphrey is a game-changing defensive player. He always eyes the quarterback which will lead to interceptions. He also is always causing fumbles by punching the ball out of the opponent's hands. He may even sprinkle in a few sacks. He is a must-have defensive player on fantasy rosters.
I hope you enjoy my Team Fantasy Outlooks. Please comment to let me know what you think I welcome the feedback. I also will be more than happy to discuss any player or team further.