Hi, I am going to give you a fantasy football outlook on all 32 teams. I will be doing this in alphabetical order. It will be 32 teams in the next 32 days. I will be giving a fantasy stud, fantasy bust, fantasy breakout player, fantasy sleeper, top fantasy rookie, and since some leagues do defensive players – instead of team defensive, I will be doing top fantasy defensive player. So let's get this started. Please follow me on Twitter @aaron_truesdale.
Fantasy Overview:
The Atlanta Falcons were a little tricky for me to do. They do have some fantasy options though. The toughest was a top fantasy defensive player. These are the players I came up with to look out for and avoid.
Fantasy Stud: Calvin Ridley WR
This would have been Julio Jones, but with him likely to be traded before the season begins, this was a no-brainer for me to go Calvin Ridley. Ridley will be a huge fantasy asset to fantasy owners who draft him. If he can stay healthy all year, he will be without a doubt a wide receiver one in fantasy football.
Fantasy Bust: Mike Davis RB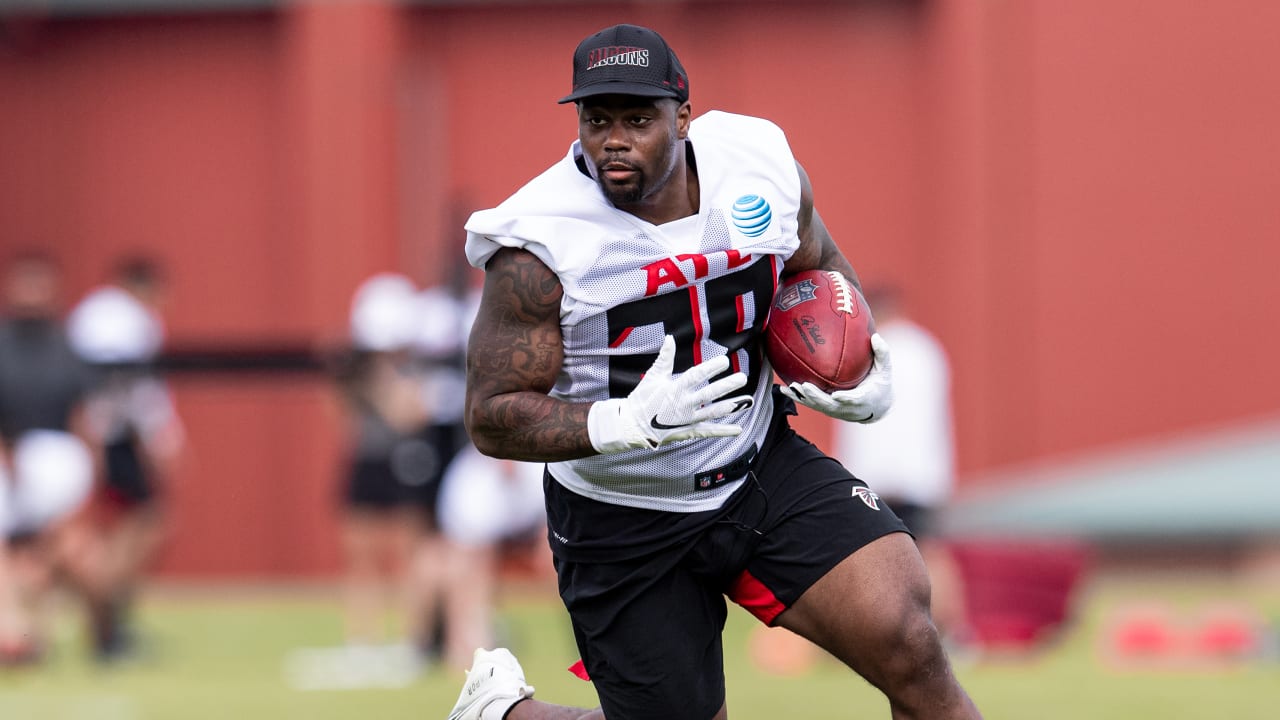 This one was tough to call, but with the Falcons being a pass-first offense, I just don't think Davis will have enough carries to make him fantasy relevant. I think he will score some touchdowns but not enough to make him running back one or two. I do believe he could be a high-risk running back three or four this year. Until the Falcons prove they're going to be a more balanced offense, I would avoid Davis at all cost. The guy to keep an eye on, is the undrafted rookie out of Louisville, Javian Hawkins. I am not saying to draft Hawkins – but to put him on your watchlist this season. If you're doing a dynasty league, then I would draft Hawkins as a deep sleeper.
Fantasy Sleeper: Matt Ryan
Matt Ryan is one of the most underrated quarterbacks in fantasy football. As long as the Falcons remain a pass-first offense, then Matt Ryan is worth a late-round look because he will be drafted as a quarterback two in most drafts – but he will turn out to be a quarterback one and steal for whoever drafts him this year even with Julio Jones being traded.
Fantasy Breakout: Hayden Hurst TE
This was tough. I went back and forth between Hurst and Gage here – but I decided on Hurst because I believe Ryan will utilize his tight ends more than ever this season. With Pitts being the guy that will get the most attention from defenses, this will allow Hurst to sneak in and have the best season of his career. He will be drafted late as tight end two. This is the season he will breakout and by season end could be a tight end one in fantasy football. Don't count out Gage on having a good year, especially with Jones likely to be traded.
Top Fantasy Rookie: Kyle Pitts TE
With Julio Jones likely to be traded, look for Kyle Pitts to be a big part of the offense this year. I believe he will be a focal point for the Falcons offense and will be plenty of targets. In fact, he could end the year with the most targets on the team. With his athleticism and playmaking ability, he should be one of the first rookies off the board in fantasy football if not the first rookie off the board in fantasy football drafts. Even though I know he won't be, because rookie running backs will go off the draft boards first.
Top Fantasy Defensive Player: A.J Terrell CB
This is where I struggled the most to pick a defensive player from a not-so-good Falcons defense. I went with second-year cornerback, A.J. Terrell, who I believe will make significant strides in his second year and help that dismal Falcons defense a little better this year. If you want to take a late-round stab at him, he could be a real sleeper for defensive players in fantasy football.
I hope you enjoy my Team Fantasy Outlooks. Please comment to let me know what you think I welcome the feedback. I also will be more than happy to discuss any player or team further.