Ladies and gentleman, your current reigning defending undisputed 2021 Super Bowl Champion….. Tampa Bay Buccaneers. Led by Tom Brady, man those two sentences were weird to type. But yeah, the Tampa Bay Buccaneers just won the Super Bowl in dominating fashion and it looks like they won't be slowing down anytime soon going into this upcoming season. Good news all around for Bucs fans! I got more good news as well, Tampa Bay is my next destination for my top 5 greatest players of each franchise list. This was an enjoyable list to do as it has a good mix of older and current players in it. Just to get this over with, NO Tom Brady didn't make the list, lets not be crazy. For those that did make it, lets get to it.
Honorable Mentions
Mike Evans, Wide Receiver (2014-Present)
In Mike Evans first six seasons in the league his stats were ridiculous. At 26 he was the youngest player in NFL history to reach 7,000 yards receiving. With GOAT and future Hall of Famer Tom Brady in Tampa, Evans put up his 7th straight 1,000 yard season breaking Randy Moss's record of 6 straight to begin a career. With Brady locked into Tampa for what it looks like a few more years just imagine how Evans stats are just gonna grow and grow. When he's all said and done you might find him a lot closer to the top of this list.
Ronde Barber, Cornerback (1997-2012)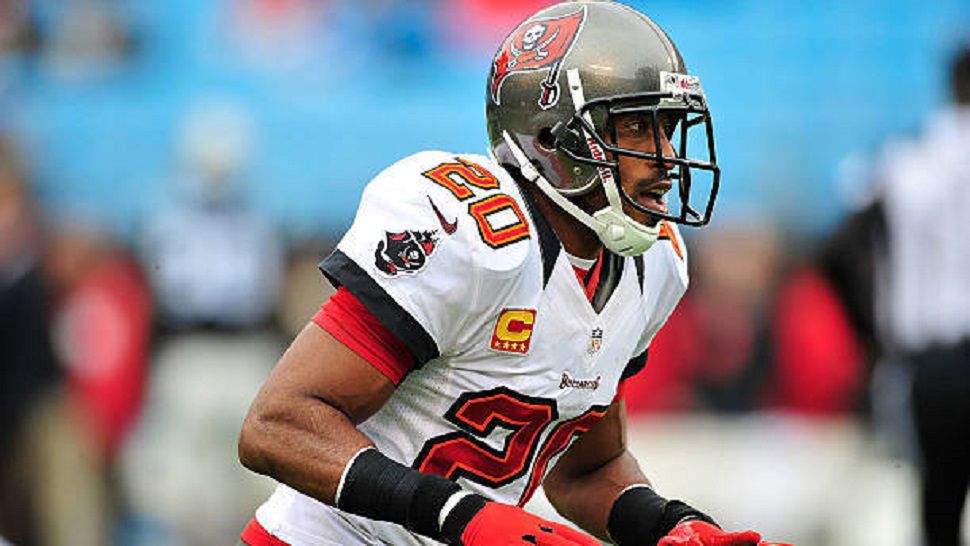 Ronde Barber was the definition of a baller in his time. Barber was a five-time All-Pro, elected to five Pro Bowls, had 47 career interceptions and 28 sacks. He also made the biggest play in Tampa Bay Buccaneers history in 2003 when he intercepted a pass and ran it back for a touchdown that led the Buccaneers to the Super Bowl which they ended up winning. In my opinion, Barber will be in the Pro Football Hall of Fame soon and it is very well deserved.
Mike Alstott, Fullback (1996-2006)
People are going to see Mike Alstott on this list and wonder how a fullback made this list. Let me ask you this. What is the offense's job when they are on the field? To score touchdowns correct? Well, that's what Alstott did. As a matter of fact, Alsott leads the franchise with 71 touchdowns on the ground. Alstott was a fan favorite and if you go around Tampa on a game day you see the number 40 jerseys still out everywhere. While maybe not the sexiest name on this list his spot is well deserved.
5.) Hardy Nickerson, Linebacker (1993-1999)
Hardy Nickerson signed with the Buccaneers from the Pittsburgh Steelers as a free agent and never looked back. He provided toughness and was a great leader for a young defense who was coached by Tony Dungy. Nickerson was a five-time Pro Bowler, four-time All Pro and named a member of the 1990s All-Decade Team. Nickerson was the OG of when the Bucs started to play great defense and that carried on for the team throughout the early 2000s.
4.) Lee Roy Selman, Defensive Line (1976-1984)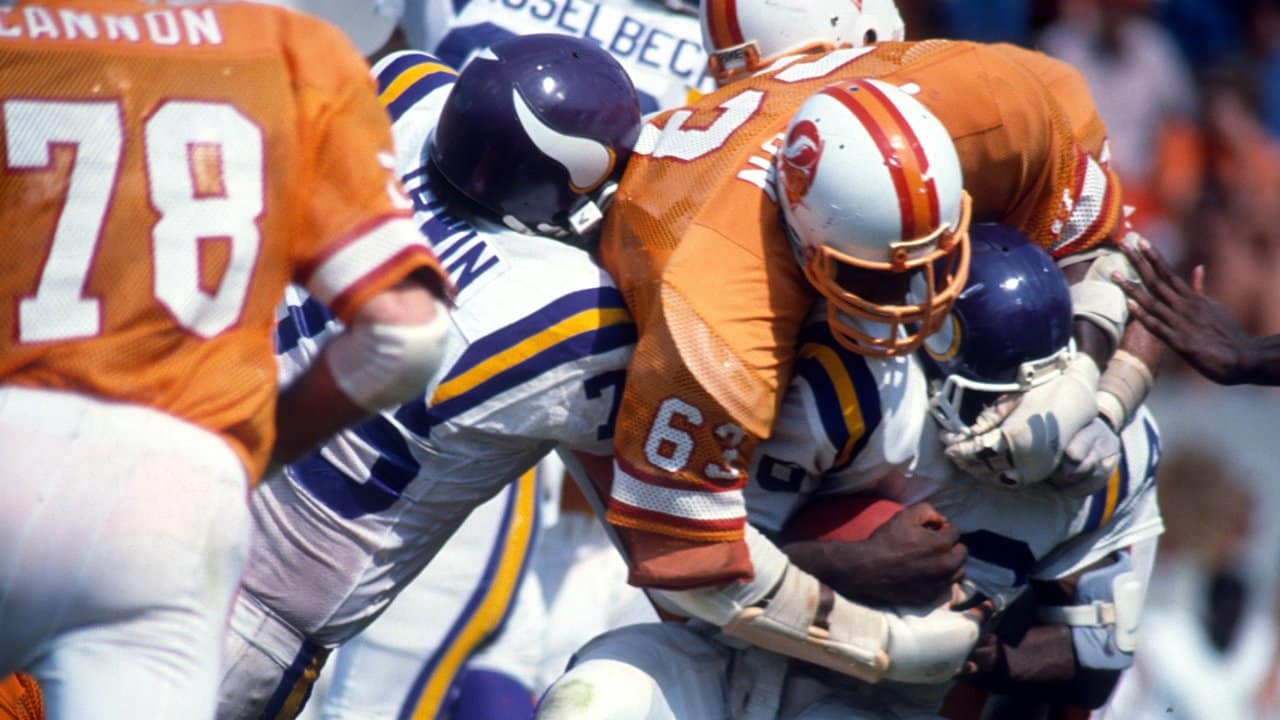 Tampa Bay Buccaneers defensive lineman Lee Roy Selmon was the heart and soul of the franchise in his time there. From becoming the Buccaneers' first ever NFL Draft pick in 1976 to becoming Tampa Bay's first Pro Football Hall of Fame inductee nearly 20 years later in 1995, Selmon helped this franchise reach new heights, leading the organization to an appearance in the NFC Championship Game in only its fourth year of existence. In 1977, Selmon reached the level of a superstar, registering 110 tackles, five forced fumbles and a single-season career-high 13 sacks. He also reached six Pro Bowls during his NFL tenure and last but not least, he was named the NFL's Defensive Player of the Year in the 1979 campaign.
3.) John Lynch, Safety (1993-2003)
John Lynch was the anchor of some of the best defensive backfields in Tampa Bay and NFL history during his tenure with the Buccaneers. Lynch was a five-time Pro Bowl selection and also earned two first-team All-Pro selections. He ended his career fifth in team history in games played with 164, sixth in starts with 132, fifth in tackles with 973, and sixth in interceptions with 23. Lynch was a big reason why the Buccaneers won the franchise's first and only Super Bowl title in 2003. Well it was their only Super Bowl win until this past year that is.
2.) Warren Sapp, Defensive Tackle (1995-2003)
Warren Sapp was one of the biggest trash talkers there ever was, but he more than backed it up on the field. Sapp was a force to be reckoned with in the middle of the defensive line and wound up leading the Buccaneers all-time in sacks (77), set the single season Buccaneers record for quarterback takedowns in a year in 2000 with 16.5 and won NFL Defensive Player of the Year in 1999. Not to be lost in this is the seven Pro Bowl selections and four All-Pro Selections Sapp also earned during his career. Sapp was a huge part of why the Buccaneers won Super Bowl XXXVII and is only second to one other player on that great defense…
1.) Derrick Brooks, Linebacker (1995-2008)
Among all the great legendary players that played for the Tampa Bay Buccaneers, Derrick Brooks to me was the most important piece of that defense and helped them form their tough and dominate mentality. Brooks is the franchise's all-time career leader in tackles and forced fumbles also ranking fifth in interceptions, even as a linebacker. He was a very good linebacker in coverage. He also ranks second in Buccaneers history in games played. As the leader of the team both on and off the field, Brooks showed a level of professionalism and skill that coaches could only dream of finding in players and those traits helped him become a first-ballot Pro Football Hall of Famer and lead the Bucs to the Super Bowl title in 2003.
Be sure to check out The Buzz for all your sports, wrestling and entertainment needs as well as some great live shows and podcasts.