If you're an avid viewer of WWE programming on Monday night's on the USA then many fans might be wondering where Charly Caruso has been lately the on-camera personality and interviewer for Raw.
It doesn't take long for these types of rumors to take on a life of their own as usual all due to Caruso apparently having heat with the company that explains her absence from television right. Based on a report by Fightful Select, what started causing the problems between Caruso and WWE was her tardiness to conduct interviews with superstars at Raw tapings.
On a few occasions it seemed to cause an issue with regards to her showing up late for interviews with two star wrestlers Randy Orton and Sheamus which had led to Caruso having to take a vacation for a while. When word got back to WWE Chairman Vince McMahon let's just say the boss wasn't pleased and had a problem pertaining to Caruso not getting to her interview segments on time.
Here's another possible reason is why she has taken time away from WWE TV. It could be attributed to an injury or illness. Caruso will then be back as usual. What do you know we have a source surely not, whoever leaked such information also not only indicated but predicted by WWE hiring Kevin Patrick as recently as this very month of March, has to be her replacement.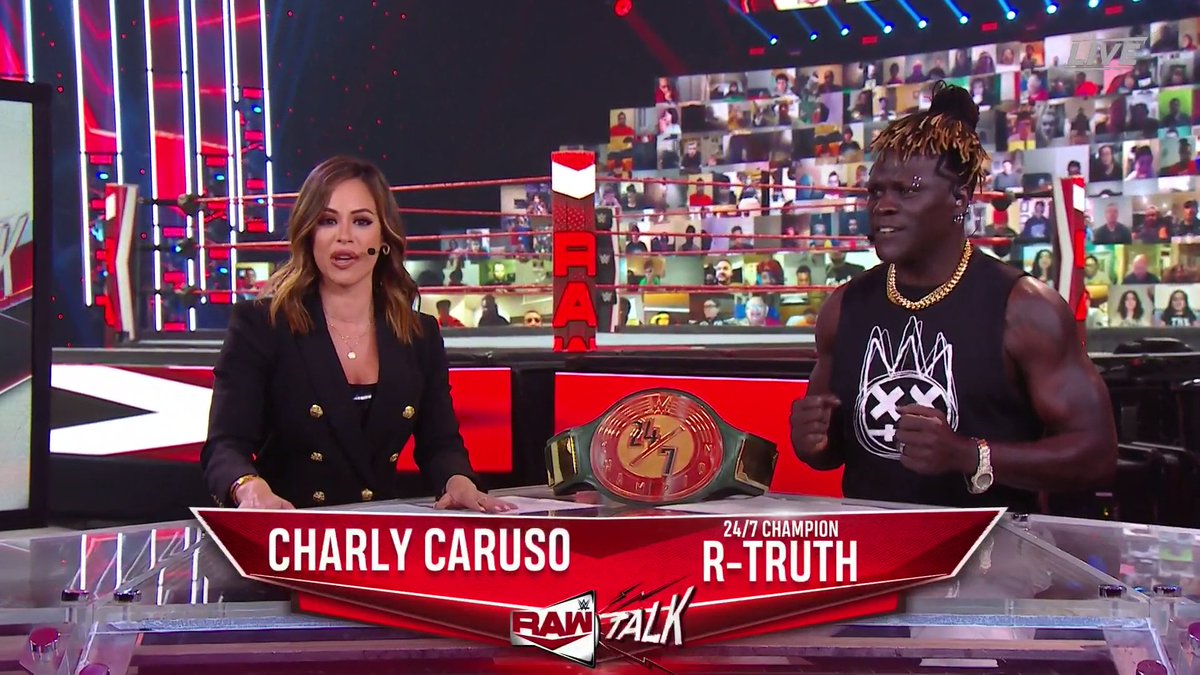 He was seen working backstage on Raw and even hosting Raw Talk from Monday's episode. To make things appear to look worse for Charly, Patrick had the esteemed opportunity to talk with the 24/7 Champion R-Truth, which is what Caruso normally does for RAW Talk.
In my opinion, Charly Caruso does an amazing job hosting and doing backstage interviews. She gives that impression of professionalism for sure. Do we ever stop to consider these so-called sources might be wrong and need to get themselves over as a result? Honestly we can see Vince being upset with any talent if he feels they are not fulfilling their duties properly, but c'mon even if Caruso found herself in trouble and has all this supposed heat backstage how can we be totally positive or come to a conclusion that she is done with the company.
I'm just here to offer a plausible perspective from another side of the conversation especially when it's all based on rumor without any concrete evidence until these sources say they are Vincent Kennedy McMahon then I'll believe them rumors. Select Fightful is a great site, it's not a knock on them at all we as websites need to be careful with certain information considering when the primary focus details a person's job position within their place of work.
We hope to see Charly Caruso back in some capacity and I'm happy for Kevin Patrick.