Hi, I am here to give you your season preview for this year. In my preview, I will be giving you Key Adds, Key Losses, Projected Lineups, Projected Rotation, Projected Closers. I will also be giving you a Fantasy Stud, Fantasy Bust, Fantasy Sleeper for each team as well. I will be doing it by Team. I will be doing 30 teams in 30 days. They will go in alphabetical order. I will be giving my season predictions later. So let's get started with the season previews. You can follow me on twitter @aaron_truesdale.
Key Adds: Darren O' Day RP, Corey Kluber SP, Jameson Taillon SP, Justin Wilson RP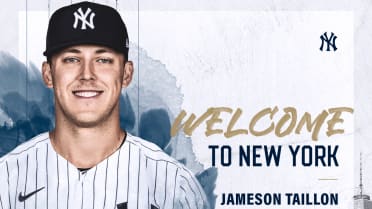 Key Losses: Tommy Kahnle RP, Adam Ottavino, J.A. Happ SP
Projected Lineup:
1. D.J. LeMahieu 2B
2. Aaron Judge RF
3. Luke Voit 1B
4. Giancarlo Stanton DH
5. Clint Frazier LF
6. Gleyber Torres SS
7. Aaron Hicks CF
8. Giovanny Urshela 3B
9. Gary Sanchez C
Projected Rotation:
1. Gerrit Cole
2. Corey Kluber
3. Jameson Taillon
4. Domingo German
5. Deivi Garcia
Projected Closer:
1. Aroldis Chapman
Fantasy Stud: Gerrit Cole SP
Fantasy Bust: Corey Kluber SP
Fantasy Sleeper: Clint Frazier OF
Please comment to let me know what you think of the Team Season Previews. I would be happy to discuss any team preview further.