Welcome back to my top 5 of each NFL franchise and today I talk about the Indianapolis Colts. The Indianapolis Colts are about to bring in a new era in 2021 and that is the Carson Wentz era. Wentz will try to rebuild his career in Indianapolis as he follows some GREAT quarterbacks from the past including a few you will see on my top 5. The Colts have a lot of prestigious players that have played for the team over the years and it was fun to re watch film and study up on some of their past greats. Let's just right into my top 5 and as always any comments you might have just leave them at the bottom of the page and I'll respond to you directly.
Honorable Mentions
Reggie Wayne, Wide Receiver, (2001-2015)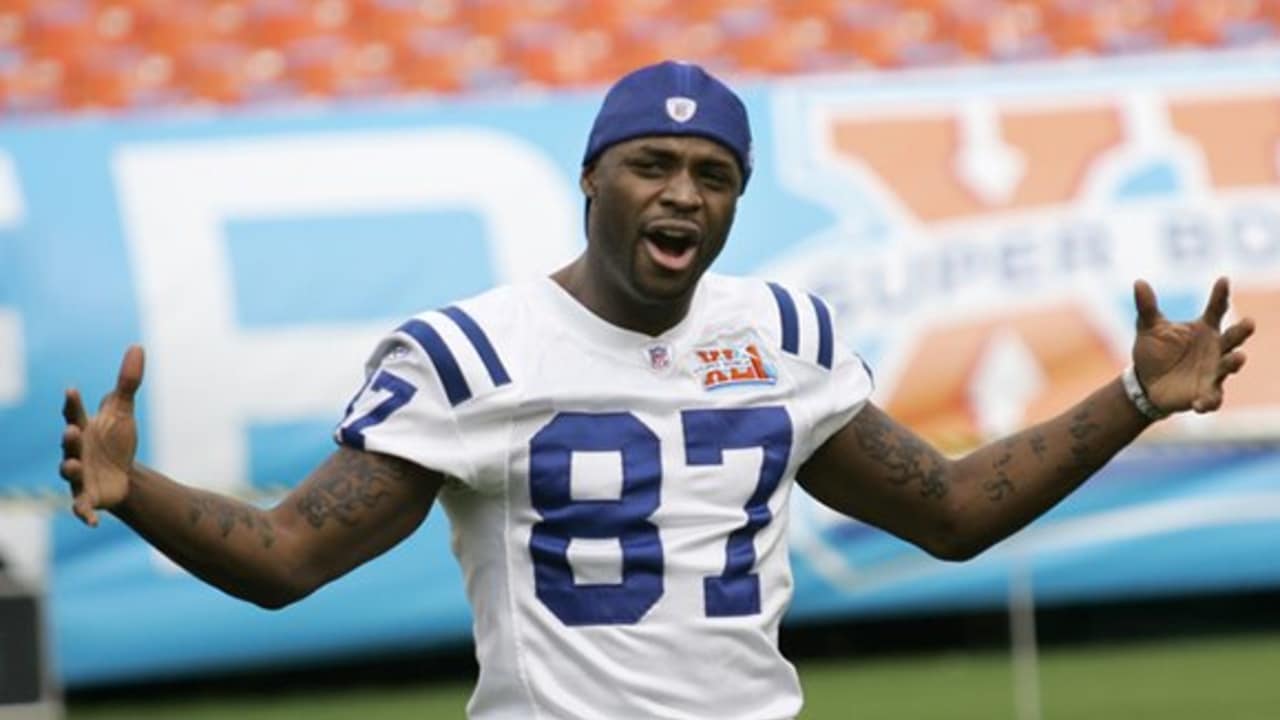 The fact that Reggie Wayne didn't make my initial top 5 isn't a knock on him, there are just a ton of great players and he fell just short. To be fair he is the second best wide receiver in team history so it's valid he might not make it but anyways. Reggie Wayne was one of Peyton Manning's go to targets and hauled in 1,070 catches for 14,345 yards and 82 touchdowns. He also made 6 Pro-Bowls, was a 3 time All-Pro and won a Super Bowl. Don't hate just check out the rest of my list ahead of Wayne before him being listed here makes you lose any sleep.
Jeff Saturday, Center, (1999-2011)
Yeah, some people might see Saturday on this list and roll their eyes. But that just means you don't understand the importance of the center position in the NFL. He anchored an offensive line during the Peyton Manning era and was a team leader off and on the field. Saturday was a undrafted free agent waived by the the Baltimore Ravens and picked up by the Colts. That move worked out for the Colts didn't it? Starting 202 games of his 211 played, being a 6 time Pro Bowler and a 4 time All-Pro. He also was the center the year the Colts won the Super Bowl.
Robert Mathis, Defensive End/Outside Linebacker, (2003-2016)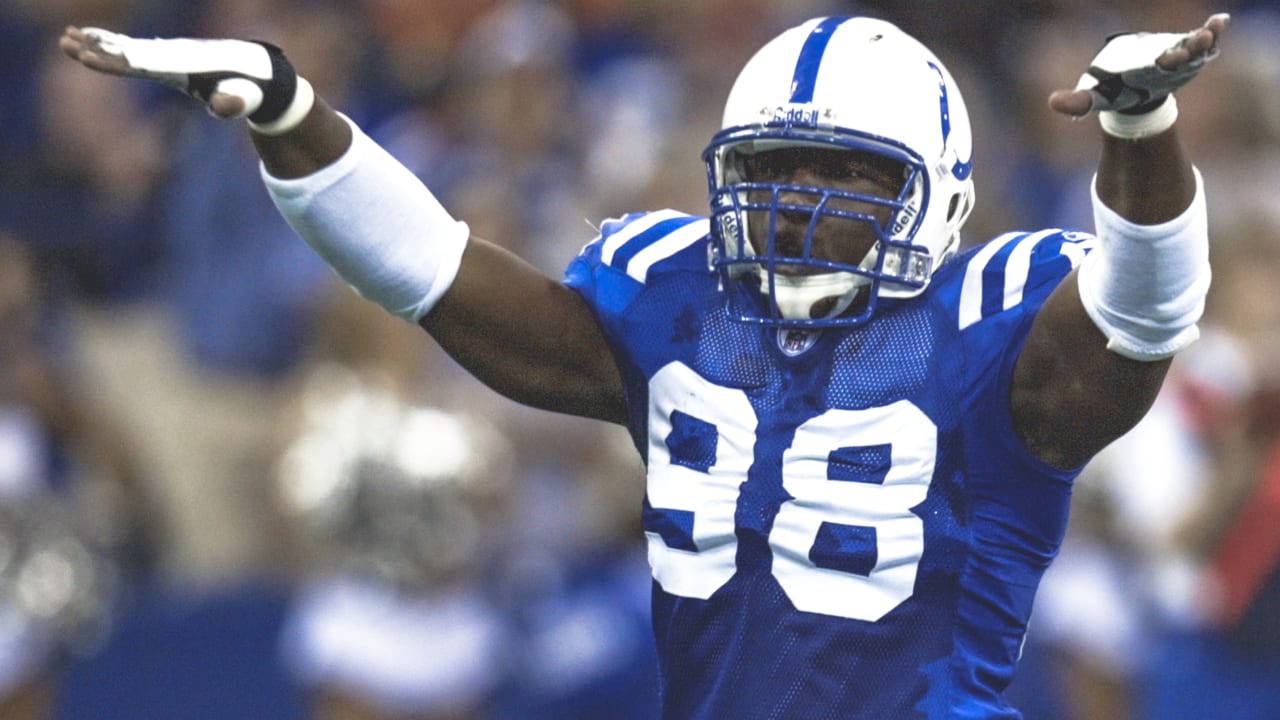 Imagine being a quarterback and having Dwight Freeney on one end of the defensive line and Robert Mathis on the other. That's pure hell for a quarterback. Still a part of the organization to this day, Mathis earned 5 Pro Bowl nominations and was named All-Pro once as well. He would go on to take the Colts franchise record for sacks (123) from Dwight Freeney which is still the record to this day. Mathis and Freeney is one of the best defensive end combos of my lifetime and as a Patriots fan they made my life pure hell for about ten years. Mathis was a freak athlete and it's cool to see him still coaching with the Colts to this day. Mathis is a class act.
5.) Edgerrin James, Running Back, (1999-2005)
The guy they called "Edge" came to the colts with the highest of expectations and he lived up to them. James is the best running back in the history of the Indianapolis Colts, in my opinion. James was a 4 time Pro Bowler, 4 time All-Pro, NFL Offensive Rookie of the Year, 2 time NFL rushing yards leader and an NFL Hall of Famer. Did I miss anything? He still holds the record for most rushing touchdowns in team history even though he only played there for 6 years with 64. He also posted back to back 1,500 yard seasons as well. The dude was a beast!
4.) Dwight Freeney, Defensive End/Outside Linebacker, (2002-2012)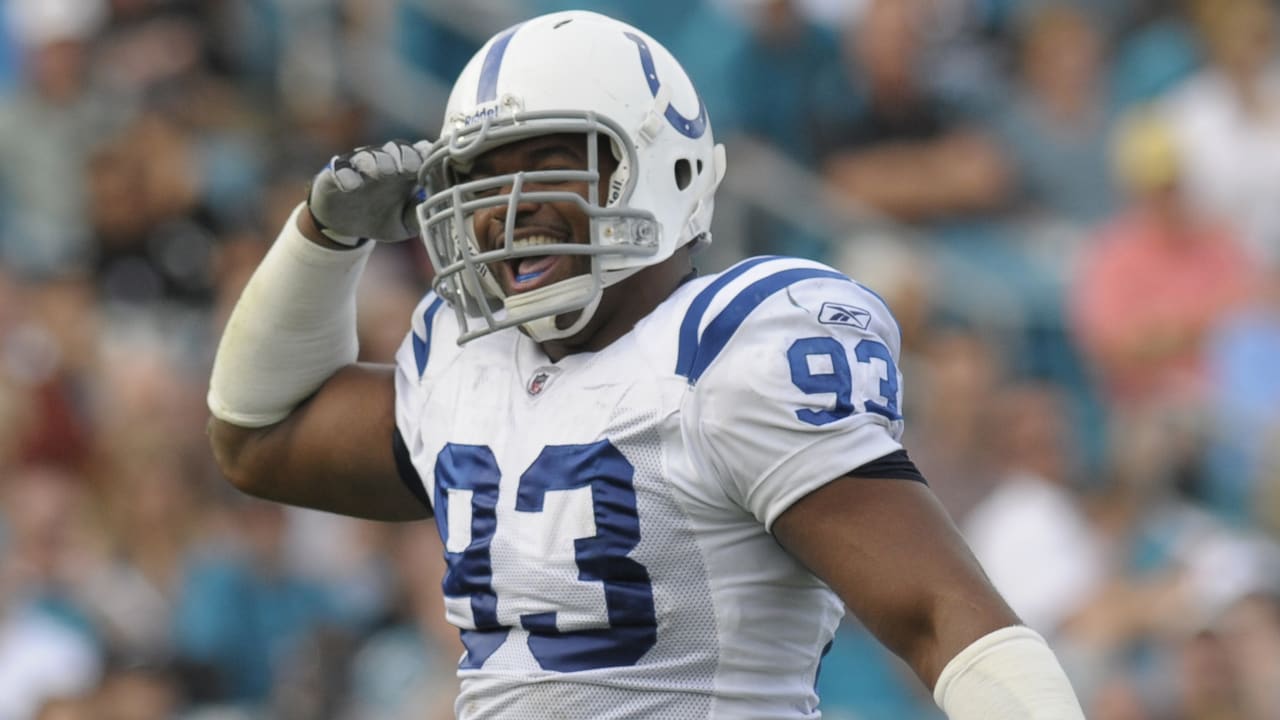 Dwight Freeney was a force off the edge for the Indianapolis Colts for a decade and tortured opposing quarterbacks. Freeney held the record for most sacks (107.5) in Colts franchise history (until 2015) and because of his dominance a lot of Colts fans even to this day hold a grudge that the franchise just let him walk in 2012 after giving them a decade of his career. Freeney also forced 47 fumbles recovering 4 of them and scoring a touchdown. He also was a 7 time Pro-Bowler, a AFC Defensive Player of the Year and 5 time All-Pro. His signature spin move was a thing of beauty and was a quarterback's worst nightmare for a little over a decade.
3.) Marvin Harrison, Wide Receiver , (1996-2008)
So when I referred to the best wide receiver in Indianapolis Colts history, Marvin Harrison was who I was talking about. To this day Harrison still ranks 5th all-time in receiving touchdowns and leads the Colts in that category as well. Harrison's 114 touchdown receptions from QB Peyton Manning is most between a quarterback and receiver duo in NFL history as well. But wait there is more. Harrison was a 8 time Pro-Bowler, 8 time All-Pro, NFL 2 time NFL receptions and receiving yards leader and had the record for most receptions in a season for 18 years. Harrison is one of the best wide receivers of all time.
2.) Johnny Unitas, Quarterback, (1956-1972)
Before there was Peyton Manning, Jim Harbaugh, Andrew Luck or whoever else there was Johnny Unitas. Unitas won 4 championships as a member of the team and holds the record for most consecutive games with a touchdown (47) for more than 50 years. Johnny was a 10 time Pro-Bowler, 8 time All-Pro, NFL Man of the Year, 3 time MVP, 4 time NFL Passing Yards Leader, 4 time NFL Passing Yards Leader. For you younger people out there do yourself a favor and go watch some Johnny Unitas film this guy was amazing.
1.) Peyton Manning, Quarterback, (1998-2011)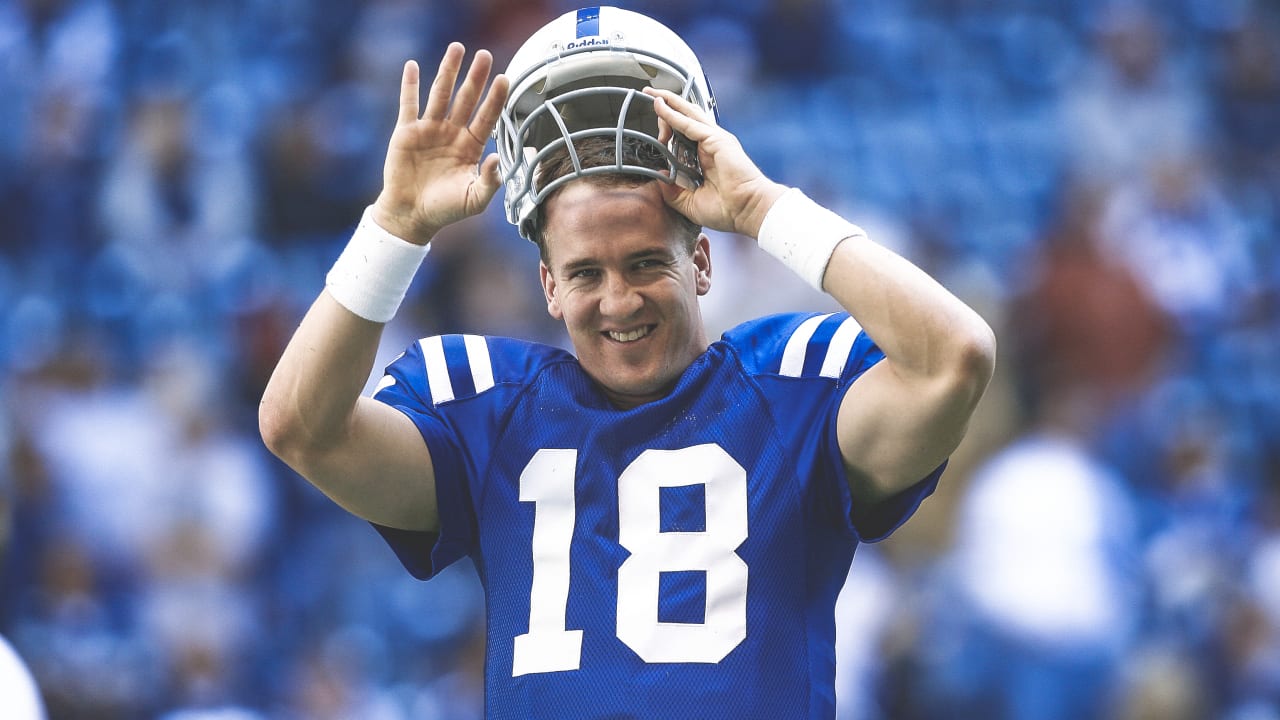 Surprise surprise, who else did you expect to see in the number one spot? I'll tell you this was a lot closer between Manning and Unitas than I initially thought it would be. Every significant statistical category in passing in Colts history Manning owns. He still holds the NFL record for most passing touchdowns in a game (7), most touchdowns in a game (7), and touchdowns in a season (55). 14 Pro Bowls, 5 MVP awards, 2 Offensive Player of the Year awards are just a few of many accolades Manning won over his career. Manning goes down as not only the greatest Colts quarterback of all-time but to some one of the best in the history of the NFL.
Be sure to check out The Buzz for all your sports, wrestling and entertainment needs as well as some great live shows and podcasts.