We are coming off of a dominating Super Bowl victory for the Tom Brady led Tampa Bay Buccaneers over the Kansas City Chiefs. As sad as it is to see football end we know that it's not really over as we have free agency starting up on March 17th and the NFL Draft on April 29th. This off season is even more unique as they're are as many as 18 teams with questions at the most important position: quarterback. With names such as Dak Prescott, Russell Wilson, Deshaun Watson, Cam Newton, Jimmy G, Mitchell Trubisky, Alex Smith, Derek Carr, Marcus Mariota and many more potentially being available this is going to be one of the most interesting free agency periods that I can remember since I have been watching the NFL. Not to even mention the loaded draft class of quarterbacks as well. I am going to give you my pre-off season power rankings and once the NFL free agency period is over and the NFL draft has concluded I will give you my post off season power rankings. You can expect those around August right before the NFL preseason starts. This will be the first time I've done power rankings so please leave any comments at the bottom of the page with anything you might agree or disagree with. Let's get to the rankings.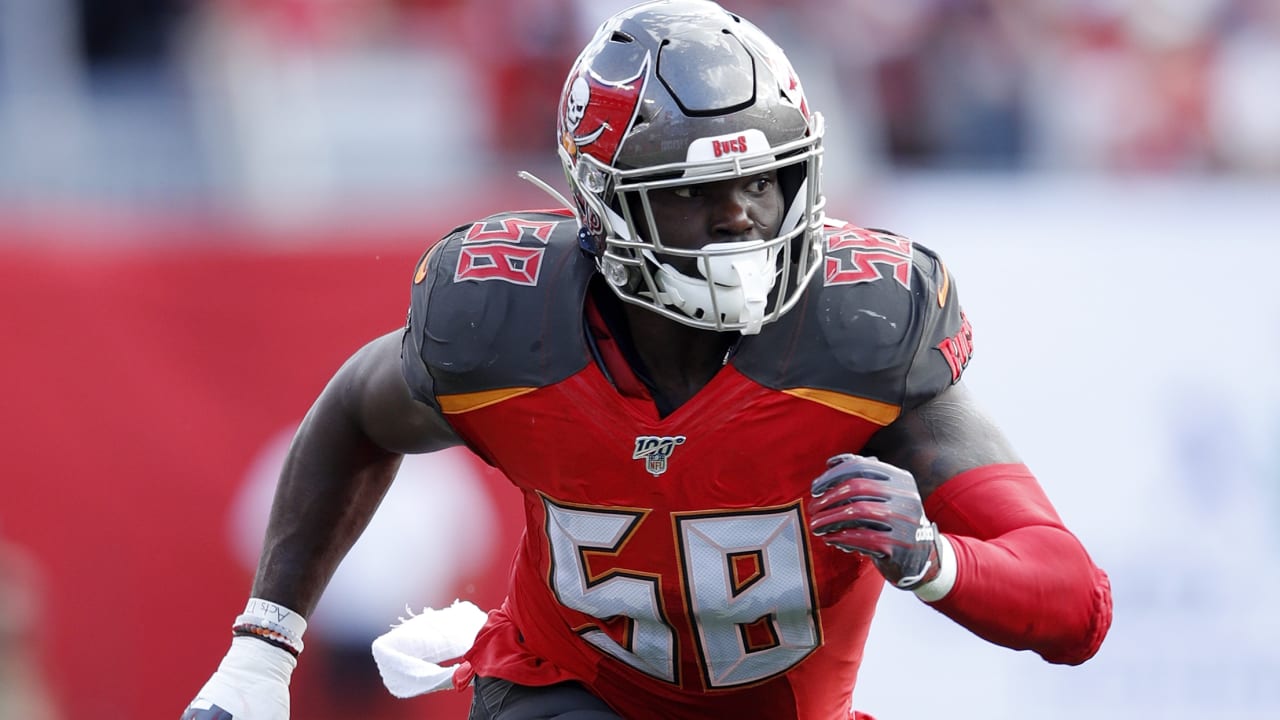 1.) Tampa Bay Buccaneers
Fresh off a Super Bowl championship the Bucs do have some work to do in the offseason. WR Chris Godwin and Antonio Brown, LB's Shaq Barrett and Lavonte David, TE Rob Gronkowski, DL Ndamukong Suh and RB Leonard Fournette are all set to be free agents. Godwin, Barrett and Fournette might have priced their way out of Tampa but I expect the presence of Tom Brady to make "ring chasing" veterans to show up down in Tampa. I expect Gronk, Suh, and Brown to all return but Tampa will have to get creative, with just 28 million in projected cap space, to fill in some of the other spots left open by players who might want to cash in coming off a Super Bowl season. To be the best you have to beat the best and as the champs Tampa enters the off season as the number 1 team.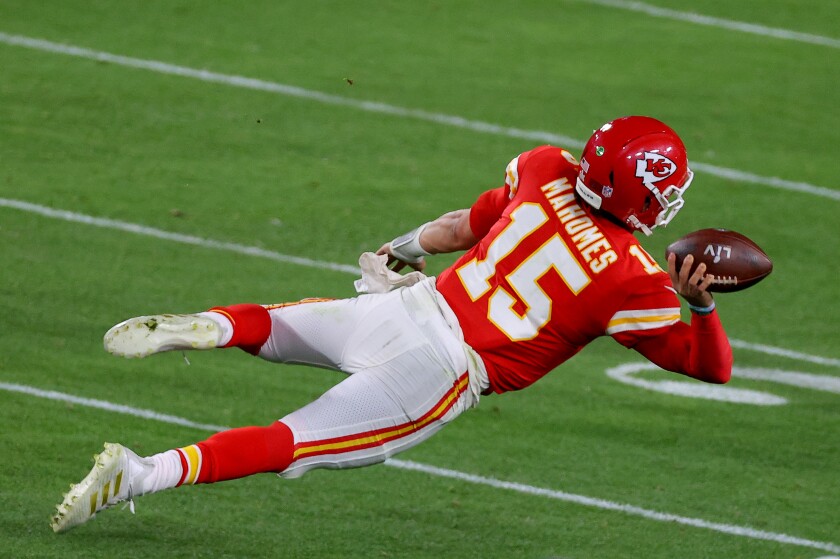 2.) Kansas City Chiefs
With Patrick Mahomes cap number going up to 25 this year and increasing each year its going to be interesting to see how the Chiefs retool the offensive line as the cap space they have available is going to be hard to come by in the coming years. DE Frank Clark, Safety Tyrann Mathieu and linebacker Anthony Hitchens are potentially players that could restructure to free up some cap room for the defending AFC Champs. Offensive line upgrades are needed as shown in the Super Bowl but even still the Chiefs come in as my number 2 team in the rankings.
3.) Cleveland Browns
Yep you read this right. The Cleveland Browns are my number 3 ranked team in my power rankings. With a two-headed monster at running back, good depth at receiver and tight end, a great offensive line and a defensive that was good and will be better next year. The Browns were a bad helmet to helmet missed call away from being in the AFC Championship game and I think had they won they would have beat Buffalo and gone on to the Super Bowl. The Browns will enter free agency with about 30 million in cap room and need to add to the linebacker core and secondary. With WR Odell Beckham not being needed anymore why not call up New England and see if they want to swap him for All Pro CB Stephon Gilmore? A move like that benefits both teams and would shore up the back end of the Browns defense. I'm very interested to see what moves the Browns make this offseason in order to try to take that next step.
4.) Green Bay Packers
If you don't know by now Packers quarterback Aaron Rodgers isn't going anywhere. I expect the Packers to look at the free agent market this year and find Rodgers another weapon in order to try to keep Rodgers happy and get him over the hump of not being able to get past the NFC Championship game. WR targets I expect them to pursue would be AJ Green, TY Hilton, Marvin Jones, Sammy Watkins or a guy Green Bay tried to trade for at the trade deadline last year Will Fuller. Rodgers fresh off another MVP award is showing no signs of slowing down and Green Bay would be smart to keep the QB happy by re-signing star running back Aaron Jones (which I think they will). This will be an interesting off season to follow to see if Green Bay finally actually spends to get their future hall of fame quarterback another chance to win a Super Bowl.
5.) Buffalo Bills
2020 was a huge year for Bills quarterback Josh Allen. He showed to everyone that he could be a franchise quarterback. The addition of WR Stephon Diggs was a brilliant move. The Bills need to add to their depth on the defensive line and linebacking core and they should be well equipped to make another run in the AFC this year assuming Allen keeps on building from last season. Adding another running back to push current RB's Devin Singletary/Zac Moss might not be a bad move either.
6.) Baltimore Ravens
Can the Baltimore Ravens please get Lamar Jackson some help? The fact the Ravens are signing people like Dez Bryant just shows the desperation they had at the wide receiver position last year. With WR's available such as Allen Robinson, Juju Smith-Shuster, Kenny Golladay, AJ Green, and TY Hilton their is no reason to go into next season with Hollywood Brown as your best wide receiver. Baltimore is a team that is ready to win now and with a huge contract extension looming for Lamar this might be the last chance Baltimore has extra cap space to go all-in for a Super Bowl run.
7.) Seattle Seahawks
Sorry teams that need a quarterback but Seattle is not going to trade Russell Wilson. Wilson voicing his displeasure with being hit too much shouldn't be a surprise to people. So guess what Seattle's biggest off season priority should be? You guessed it, shoring up that offensive line to better protect their franchise quarterback. Adding a running back that can actually stay healthy and a few pass rushers wouldn't hurt either. It'll be interesting to see if Seattle ends up giving Wilson a say in personnel or not. In order to compete with the top tier teams in the NFL you got to be able to protect your quarterback and hit the other team's. Seattle needs to upgrade their roster in order to improve at both of those things over the next couple of months.
8.) Arizona Cardinals
The two guys pictured above should give Cardinals fans a lot of reasons for optimism going forward. QB Kyler Murray had a hot start to last season which cooled off toward the end due to a few nagging injuries. The Cardinals, much like Seattle, need to upgrade their offensive line and adding a pass catching tight end would be a good move as well. WR DeAndre Hopkins is just a baller. The return of All-Pro LB/DE Chandler Jones will help the defense but Arizona needs to add a few more pieces on defense as well. Arizona can be a dark horse Super Bowl contender this upcoming season if the right moves are made.
9.) Miami Dolphins
The Miami Dolphins are a team on the rise very fast. With multiple picks in the first and second round, including the number 3 pick overall, the Dolphins will be able to add some top tier talent via the draft to an already young and upcoming roster. Keeping QB Tua Tagovailoa healthy and upright is going to be key as well as getting him a few more pass catchers to take some pressure of WR Devante Parker. If Tua is who the Dolphins hope he will be this team will be good for many years. This off season Miami should commit to getting him as many weapons as possible.
10.) New Orleans Saints
With Drew Brees likely retiring and the Saints in salary cap hell (70 million over the cap as of right now) you would think the Saints would fall down the list quite a bit. I expect the Saints to restructure a lot of contracts to free up cap room and then use that cap space to re-sign QB Jameis Winston who Sean Payton really likes and between him and QB/Weapon Taysom Hill I expect under the coaching of Payton they will be just fine on that side of the ball. Getting under the cap without losing players such as WR Michael Thomas or CB Marshon Lattimore will be key if the Saints are a contender or pretender next year in a loaded NFC.
11.) San Francisco 49ers
With half the team coming back from injuries next year the 49ers are a team that should be right back into the thick of things in the NFC. Head coach Kyle Shanahan has this team playing hard no matter who is playing and I expect (health pending) this team be competitive next year. Reports the 49ers will stick with current QB Jimmy G unless they can acquire Houston QB Deshaun Watson. That will be worth monitoring as a move for a player as Watson would put the 49ers as one of the favorites in the NFC.
12.) LA Rams
The Rams have went all-in with Matthew Stafford. Stafford to me is an upgrade over Jared Goff but does this move alone put the Rams up near the top of the NFC? With needs along the offensive line, at linebacker, and a need for another pass rusher and the fact the Rams don't have a first round pick until year 3000 seems kind of crazy. If they upgrade these positions and coach Sean McVay can make the marriage with Stafford work the Rams could be a sleeper in the NFC. We will just have to wait and see.
13.) Tennessee Titans
The Tennessee Titans enter the offseason with a ton of needs. Cornerback, outside linebacker, defensive line, wide receiver and the need to draft a young quarterback to start developing under Ryan Tannehill are all things that should be on the to-do list for the Titans. With WR Corey Davis a free agent and both CB Adoree Jackson and Malcolm Butler having murky futures in Nashville this offseason could be stressful for Tennessee. Jackson is entering the final year of his rookie deal and Butler could become a cap casualty down the road. A lot of decisions need to be made by Mike Vrabel and company this off season.
14.) Indianapolis Colts
Speaking of decisions to be made. With Phillip Rivers retiring do the Colts bring in Eagles quarterback Carson Wentz? This is going to continue to be the question until a decision is made one way or the other. The Colts have a team ready to win a Super Bowl right now the only unfortunate thing is the only huge weakness they have is at the most important position on the team. Maybe they should give Andrew Luck a call? I kid… kind of.
15.) Dallas Cowboys
Cowboys this high in the rankings? Yes they are. With QB Dak Prescott getting tagged once again I think Dallas still has all the weapons on the offensive side of the ball to be a top offensive unit next year. They need to add to the defense at all three levels and I think the Cowboys will make adding talent to the defense their top priority this off season. If Dak is healthy next year Dallas should and will be favored in the NFC East. They will need to figure out what to do with inconsistent RB Zeke Elliot as his high cap number compared to his production is becoming a real problem.
16.) LA Chargers
The Chargers are a very talented team that now has their franchise quarterback in Justin Herbert. It seems injuries always seem to get in the way as they did in 2020. Herbert needs better protection so upgrading the offensive line needs to be priority one for the Chargers. Depth at linebacker and along the defensive line needs addressed as well. If the Chargers can stay healthy and Herbert can make that second year leap the Chargers could be a sleeper to make a playoff run in the AFC.
17.) Washington Football Team
Washington enters the offseason needing to answer one question. Is Alex Smith their quarterback or not? If not, they need to cut ties and start looking. Cutting ties with Smith would save the team 13.5 million in cap room that the team could use to sign its next quarterback or use to address other needs. Kyle Allen is a free agent but there is the fact that they re-signed QB Taylor Heinicke to a two-year deal, which shows they could be interested in moving forward with him or at least having him and Smith battle for the job in camp. Washington has one of the best front sevens in the NFL and if they can get the quarterback situation right and add a weapon or two at receiver they could find themselves in the playoffs once against this upcoming season.
18.) Pittsburgh Steelers
I can't lie it was odd ranking Pittsburgh this low in my rankings. With QB Ben Roethlisberger taking up a 41.3 million dollar cap hit and the Steelers potentially losing WR Juju Smith Shuster, LB Bud Dupree, RB James Conner among others, let's not forget Ben looks like a shell of his former self and I don't trust him to even get Pittsburgh to the playoffs next year no matter what moves they make. This could be a very odd offseason in Pittsburgh with a lot of big changes looming.
19.) Chicago Bears
Let's start with the obvious, the Bears need a quarterback. With Mitch Trubisky a free agent and only Nick Foles on the roster they for sure need to upgrade that position. Chicago does have a solid defense and imo most of their issues are on the offensive side of the ball. They have a stud in RB David Montgomery but not much else. Star WR Allen Robinson is a free agent as doesn't seem eager to return plus they are a mess on the offensive line. With Matt Nagy on the hot seat it will be interesting to see what moves he makes to attempt to not only win some games next year but save his job.
20.) New England Patriots
As a die-hard New England Patriots fan this one hurts. It was obvious last year that Cam Newton wasn't the answer at the quarterback position so now its back to the drawing board. Do the Patriots go for a Deshaun Watson? Doubtful? Marcus Mariota is the kind of quarterback that seems more likely. A bridge quarterback like Mariota and drafting someone like Alabama's Mac Jones would probably be the perfect scenario for Bill and company. With roughly 60 million dollars in cap space to spend and a chip on his shoulder it's going to be very interesting to see what Belichick has up his sleeve this offseason. Needs among the defensive line, wide receiver and tight end loom large for the 8-time Super Bowl winning coach.
21.) Las Vegas Raiders
It appears that the starting quarterback of the Las Vegas Raiders in 2021 will be Derek Carr. We have seen head coach Jon Gruden flirt with damn near every quarterback that's become available the last few years. Adding another playmaker on the outside to compliment Henry Ruggs III would be ideal to help Carr along. Defense is a huge issue for the Raiders as well as playmakers at all three levels of the defense are sorely needed. In order to compete with the high power Kansas City Chiefs, up and coming LA Chargers and the high powered offenses in the AFC Gruden is going to have to fix his defense. What will he do to address these issues? We will have to sit back and watch and see what Chucky has planned this offseason.
22.) Minnesota Vikings
The question that has been asked a lot over the last few weeks. Should the Minnesota Vikings move on from QB Kirk Cousins? Inconsistent is the definition of what Kirk Cousins is. You even got to hear rookie stud WR Justin Jefferson yell his displeasure's at the quarterback multiple times last year during games. The Vikings have the 14th pick in the first round of the NFL Draft and the question is do they trade up to get a Justin Fields, Trey Lance, or Zac Wilson or roll with Cousins one more year and draft a quarterback later to start developing? Questions also linger along both the offensive and defensive lines as well as the secondary. Minnesota has a lot of needs heading into the offseason but what Minnesota does with Cousins has to be the most most interesting story for Minnesota heading into free agency.
23.) Carolina Panthers
Matt Rhule did a very good job in his first year as Carolina Panthers head coach. Consider the fact he lost star RB Christian McCaffrey for pretty much the whole year, had a defense that was completely rebuilt with rookies and still was competitive in most games despite only winning five. The question is now do the Panthers draft a quarterback with their 8th pick in this years draft or do they continue forward with Teddy Bridgewater? This is Rhule's first chance to draft "his" guy for his system but will he do it? Time will tell. I'm honestly curious to see what kind of moves Rhule makes this offseason.
24.) Cincinnati Bengals
PROTECT JOE BURROW. It's simple Cincinnati you have one job just do it. QB Joe Burrow got hit way too much last year with one hit ending his season. Burrow is the franchise quarterback the Bengals have needed after suffering through years of Andy Dalton. Besides the offensive line, the Bengals need to upgrade every part of their defense. ALL OF IT. The Bengals are set at receiver and running back. So they need to attack everything else in this offseason. Let's not forget the most important thing: Protect Joe Burrow, protect Joe Burrow, PROTECT JOE BURROW! Come on Cincinnati you can do it!
25.) New York Giants
The New York "Football" Giants have to be very happy to be getting star RB Saquon Barkley back next year. The problem is they need a more weapons on offense and they need to make sure QB Daniel Jones is their guy. Jones has been a turnover machine in his career and 2020 wasn't much different with 14 turnovers in 10 games. Wide receiver, offensive line, defensive line and quarterback are all needs for the Giants going into the offseason. Getting a quarterback like Andy Dalton, Mitch Trubisky or Ryan Fitzpatrick to push Daniel Jones might be the most logical option other than investing another high draft pick in one. Lets see what the Giants do in the upcoming months but I bet they still end up near the basement of the NFC East.
26.) Philadelphia Eagles
Did someone say the basement of the NFC East? That made me think about the Philadelphia Eagles. They could be sitting in that very basement next year if they don't figure out a few things. Who's your quarterback? They don't know. How is your offensive line? Horrible. The defense is aging and on the decline as well. This Eagles team is in need for a roster make over ASAP. If your guy is Jalen Hurts then roll with Hurts. If it's not Carson Wentz move him, attach a few first round picks or players to the guy and get him out of town. The Rams had to bite the bullet and give up multiple first-round picks in order to get out of Jared Goff's terrible contract. Sorry Philadelphia that's the price you pay when you make dumb decisions. My question is how many more dumb ones will you make this offseason? Can't be worse than drafting Jalen Reagor over Justin Jefferson can it? Who knows the Eagles are a mess right now. Prayers Eagles fans.
27.) Denver Broncos
With Von Miller being possibly a cap casulty and no franchise quarterback on the roster Denver finds itself in a odd situation. Denver has a solid defense but not so much on the offensive side of the ball. With Drew Lock struggling most of last year it'll be interesting to see if Denver drafts another young quarterback or puts more weapons around Lock to give him another chance to show him that he's their guy. Big off season upcoming for Drew Lock and his future with Denver.
28.) Atlanta Falcons
Coming off of a 4-12 season it seems like the Atlanta Falcons are ready for a rebuild. Only issue is they seem hell bent on keeping both longtime QB Matt Ryan and WR Julio Jones. With emerging superstar WR Calvin Ridley already in place Atlanta would be better off moving Julio and clearing up some more cap space to rebuild this horrible defense. Ryan on the other hand you can hold onto for a year or two especially if they decide to draft a QB with their 4th pick in the NFL draft. With new coach Arthur Jones in town it'll be intriguing to see what moves the Falcons end up making to re tool this roster this offseason.
29.) Jacksonville Jaguars
Insert Urban Meyer as the head coach and most likely Trevor Lawrence at the quarterback position. I feel confident about one of those moves. Can you guess which one? Meyer not coaching in the NFL before and making his first attempt at it at this point in his career is odd to me. Loaded with cap and draft picks I am interested to see what he does with a roster that has a ton of holes to fill.
30.) Detroit Lions
Out goes longtime quarterback Matthew Stafford and in comes Jared Goff. With new coach Dan Campbell in tow the Lions are rebuilding and attempting to rebuild the culture. The issue is with WR's Kenny Golladay and Marvin Jones free agents and Detroit lacking playmakers on both sides of the ball its hard for me to see Goff having much success in his first season for the Lions. This team is rebuilding and needs to do all it can this offseason to get talent around Goff if they want to have any chance to win some games. The defense is also a mess. This team has a ways to go which is why they land so low on my power rankings.
31.) Houston Texans
With cutting DE JJ Watt and the lingering issue of franchise quarterback Deshaun Watson wanting out of town the Houston Texans are the biggest sh*% show in the NFL. They hired a wide receivers coach from a team with one of the worst producing wide receiving cores in the league. Houston you have a problem and it won't be getting better anytime soon.
32.) New York Jets
QB Sam Darnold's future is unknown. They have little to no playmakers on offense and defense and even though I love the hire of Robert Saleh this team is 2-3 years from being a playoff contender so they hold it down as last in my rankings. I won't waste anymore of your time making you read about the awful Jets anymore.