Hi, it's Aaron Truesdale I am back and ready to give you the fantasy advice you need for week 16. Also, I answer any fantasy questions you may have every Thursday morning through Sunday on Facebook under various fantasy football groups.
Now, let me tell you a little bit about my start/sit column. I will be giving my top 3 starts & my top 3 sits at each position each week. There will be a start & sit of the week at each position with projections. I will be only doing projections for my starts/sits of the week. My column will not include the automatic starters. Automatic starters are guys you don't bench unless they're injured or on a bye week. I am going to give 2 examples of automatic starters at each position there are more than that. QB: Aaron Rodgers & Patrick Mahomes. RB: Christian McCaffery (when healthy) & Aaron Jones. WR: Tyreke Hill & DeAndre Hopkins. TE: Travis Kelce & George Kittle. K: Justin Tucker & Harrison Butker. For Defense, there are only 2 I consider must starts, and those are Pittsburgh & Baltimore. Now I have added a twist to my article. I am now going to be doing a sleeper of the week at each position. My sleeper of the week will be a player that did not make my top 3 starters list. Also, is a player that is most likely on the waiver wire that you can stream if you're in a jam at a position. Let's get started so here is my week 16 starts/sits.
Quarterback:
Start of the Week:
1. Mitchell Trubisky vs. JAX
Projection: 22/26 315yds. 2tds. 4cars. 50yds. 1tds.
The Bears offense has looked great since Trubisky has taken over at quarterback. He will continue to have the hot hand again this week against that abysmal Jacksonville defense.
2. Baker Mayfield vs. NYJ
3. Jalen Hurts vs. DAL
Sit of the Week:
1. Teddy Bridgewater vs. WAS
Projection: 13/30 206yds. 1td 4ints
This will be a revenge game for head coach Ron Rivera against his former team. The Washington defense will be all over Bridgewater like bees to honey. He will make too many mistakes against Washington to be trusted.
2. Kirk Cousins vs. NO
3. Cam Newton vs. BUF
Quarterback Sleeper:
Drew Lock vs. LAC
If you are one of those people that play matchups at quarterback and you need somebody for your championship game I would go with Lock who will have a solid game against the Chargers.
Running Backs:
Start of the Week:
1. Miles Sanders vs. DAL
Projection: 20cars. 220yds 2tds. 5recs. 45yds
Miles Sanders will completely go off against that horrible Dallas run defense. Sanders will have the best game of his career against Dallas.
2. David Montgomery vs. JAX
3. Leonard Fournette/Ronald Jones vs. DET
Sit of the Week:
1. Wayne Gallman vs. BAL
Projection: 12cars. 44yds. 2recs. 5yds
The Giants will be forced to abandon the run game early in this one. So Gallman will be lackluster against Baltimore. Even if they don't have to abandon the run game that Baltimore's defense is too stout for Gallman to do much of anything.
2. James Connor vs. BAL
3. Todd Gurley vs. KC
Running Back Sleeper:
Devin Singletary vs. NE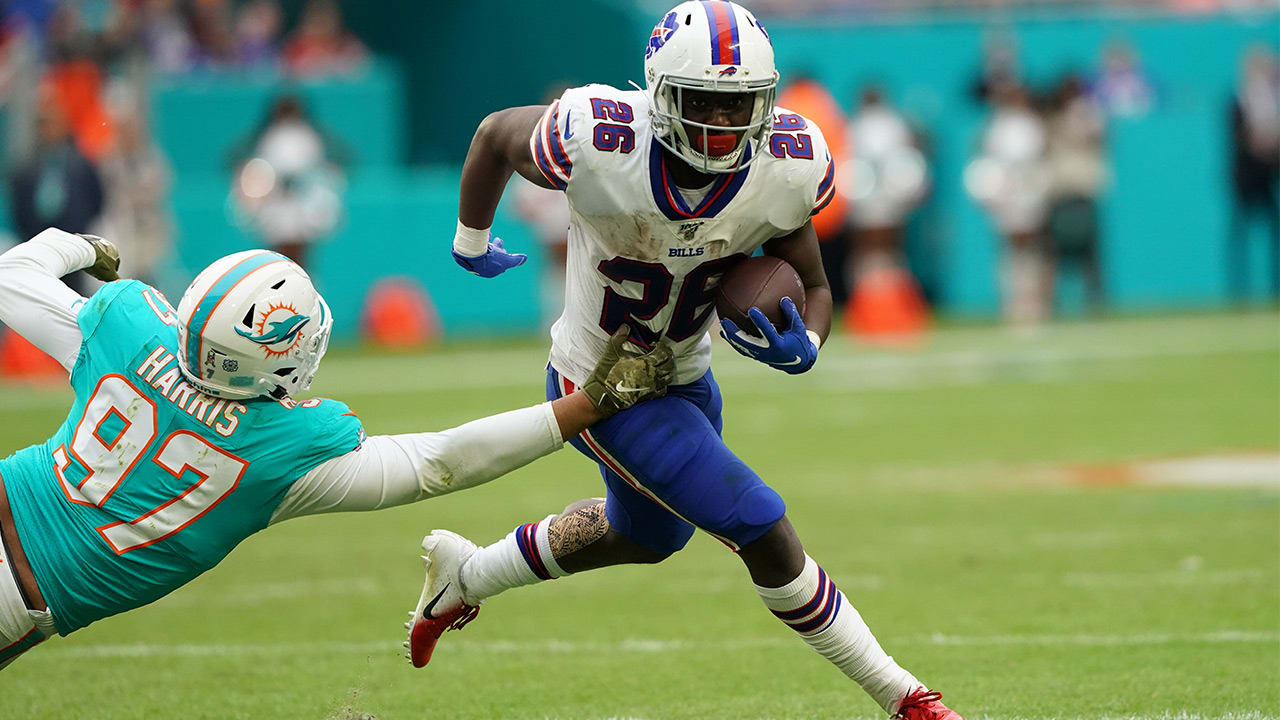 Singletary had a solid game last week. He will continue that trend against New England's mediocre run defense. So if you need a spot start for your playoff finals due to injury or bad matchups he is the man to go with.
Wide Receivers:
Start of the Week:
1. Jarvis Landry vs. NYJ
Projection: 12recs. 116yds 2tds 1car 12yds
Mayfield has been a beast lately and that will continue this week against a bad Jets defense. That will spell good news for Landry who will have a huge game and a career day.
2. Allen Robinson vs. JAX
3. Robert Woods vs. SEA
Sit of the Week:
1. Juju Smith-Schuster vs. IND
Projection: 6recs. 29yds.
JuJu is just a short-yardage guy for Pittsburgh and he is no longer the #1 go-to guy for Big Ben that title belongs to Johnson now. So steer clear of Juju. If you want a Steelers receiver to go with go Johnson, not Juju.
2. Tyler Lockett vs. LAR
3. Corey Davis vs. GB
Wide Receiver Sleeper:
Marvin Jones Jr. vs. TB
Jones has become the go-to guy for Stafford. Even if Galladay returns this week and that's a big if Jones will still be the guy for Stafford because he has played all year with him. So If you need a go-to guy in fantasy Jones is that man who is going up against a questionable Tampa pass defense.
Tight Ends:
Start of the Week:
1. Logan Thomas vs. CAR
Projection: 8recs. 100yds 3tds
Thomas has been the go-to guy for the Washington Football team. He has been a beast for fantasy teams lately. He will continue that against that average Carolina defense.
2. Robert Tonyan vs. TEN
3. Noah Fant vs. LAC
Sit of the Week:
1. Jonnu Smith vs. GB
Projection:
Smith has lost all value in fantasy football. So don't rely on him in the finals. Steer clear of him at all cost even someone on the waiver wire would better than Smith.
2. Hayden Hurst vs. KC
3. Hunter Henry vs. DEN
Tight End Sleeper:
Cole Kmet vs. JAX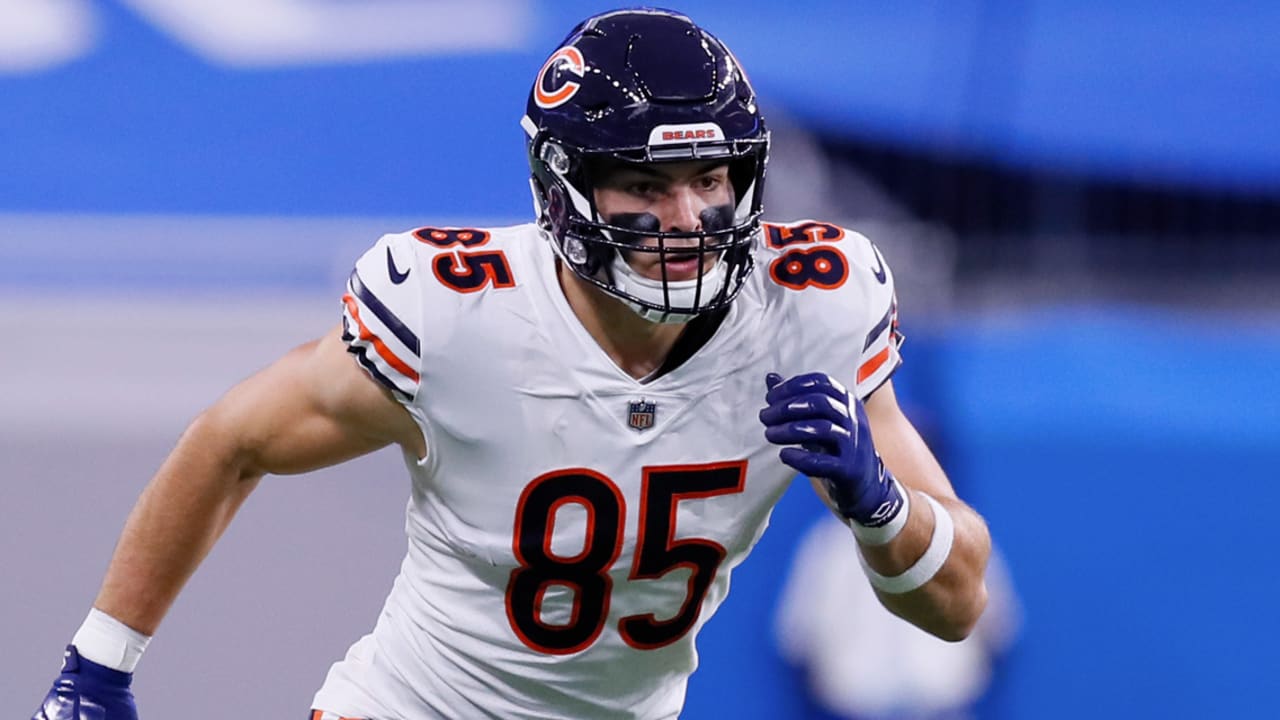 If you play matchups at tight end or you need a spot start count on Kmet to help guide you to a fantasy football championship against the abysmal Jacksonville defense.
Kickers:
Start of the Week:
1. Chris Boswell vs. IND
Projection: 3fgs. 2xps.
Boswell is a solid start because the Steelers will have to kick more field goals than extra points against that tough Indianapolis defense. Let's face it that Steelers' offense is dreadful lately.
2. Jason Sanders vs. LV
3. Greg Zuerlein vs. PHI
Sit of the Week:
1. Mason Crosby vs. TEN
Projection: 5xps.
The Packers will be scoring a bunch of touchdowns against Tennessee. So therefore Crosby will be kicking extra points not field goals.
2. Dan Carlson vs. MIA
3. Matt Gay vs. SEA
Kicker Sleeper:
Mike Nugent vs. SF
If you want a kicker for a spot start in your championship game Nugent will be the guy you want. He has been sneaky good since taking over the Arizona kicking duties.
Defenses:
Start of the Week:
1. Cleveland vs. New York Jets
Projection: 3pts. 215yds. 2ints. 2ffs. 2frs. 10sks. 2tds
The Jets fans aren't happy with the win last week. So don't worry Jets fans they won't win again. That Cleveland defense will terrorize that Jets offense. Cleveland's defense will explode this week against a weak Jets offense.
2. Chicago vs. Jacksonville
3. Miami vs. Las Vegas
Sit of the Week:
1. New England vs. Buffalo
Projection: 31pts. 544yds. 1sk. 1int
New England's defense will get ripped to shreds against that high-flying Buffalo offense. So avoid then at all cost.
2. Tennessee vs. Green Bay
3. San Francisco vs. Arizona
Defense Sleeper:
Washington vs. Carolina
Most people play matchups for defenses in fantasy football. The Washington defense is sneaky good. So if you want a good sneaky play this week go with that electrifying Washington defense and get yourself to the promise land of fantasy football.
I had a lot of fun writing this and I hope all of this advice helps everyone. Please comment and let me know what you think. Thank you. I'll be back next season with more fantasy advice.
Please come and check us out at what-the-buzz.com