WWE Hall of Famer and legendary wrestler Ric Flair made an appearance on ESPN's The Jump and talked about WWE beginning the process of building a gallery to showcase professional wrestling memorabilia before the recent pandemic COVID-19 hit. 
Flair said WWE were building a Hall of Fame Structure in Orlando, but due to the virus that has halted the progress of the project. Another reason for Flair being on the show was to discuss his Golden robe inspiring NBA star player Damien Lillard of the Portland Trail Blazers Dame7 signature shoe for Adidas. Flair had been asked the question if the designers of the Dame7 shoes did justice to his magnificent robe. He answered and said they did, The Nature Boy wore 36 to 38 robes in his wrestling career. I can't remember the exact number. That was one of my favorite robes.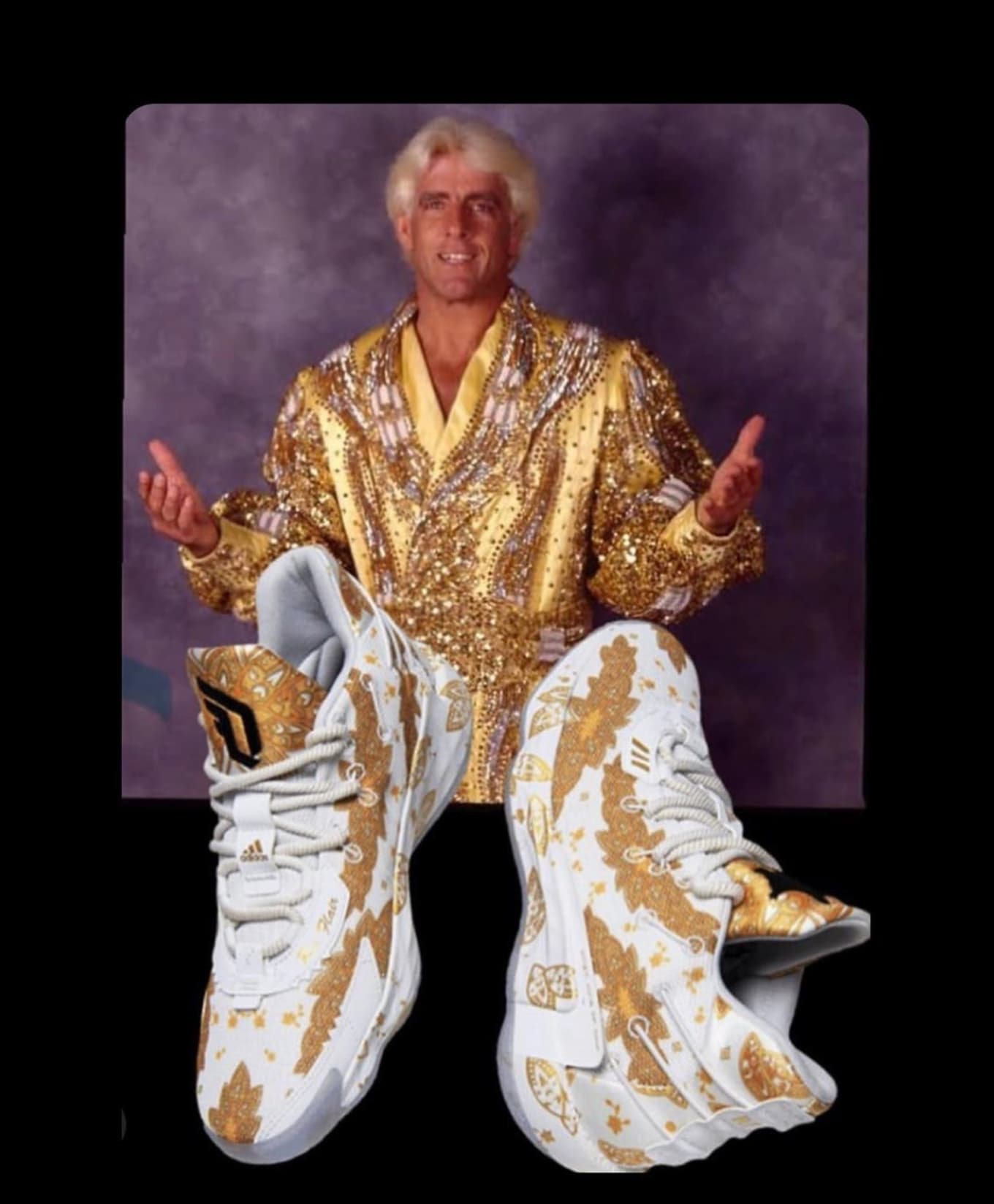 Flair revealed WWE purchased the golden robe and they want it to be a part of its new physical Hall of Fame. Flair continued in the conversation by stating, "They purchased the robe and wanted to put that in there." He also said, "It would be something that I wore that they would be showcasing in the Hall."
Flair would joke that he wants WWE to put them in the entertainment wing of its Hall of Fame, which would make the wrestling icon a three-time Hall of Famer. "They've been tremendous to me on so many different levels," said Flair. But he is after them to give him a thing for the entertainment wing of the HOF.
It was just earlier in the year, during a WWE shareholders call, McMahon spoke on the possibility of WWE building a physical Hall of Fame. McMahon said, "Bricks and mortar is something that, generally speaking, we, other than the office buildings and office space of course, that we're not necessarily fond of, but nonetheless, again the interest in that continues to build and it's still a possibility somewhere down the line."
We would like to credit ESPN's The Jump for the quotes in their interview to use for this article.
Do you want Ric Flair to become a Three-Time WWE Hall of Famer? Share your comments below.