Hi, it's Aaron Truesdale I am back and ready to give you the fantasy advice you need for week 15. Also, I answer any fantasy questions you may have every Thursday morning through Sunday on Facebook under various fantasy football groups.
Now, let me tell you a little bit about my start/sit column. I will be giving my top 3 starts & my top 3 sits at each position each week. There will be a start & sit of the week at each position with projections. I will be only doing projections for my starts/sits of the week. My column will not include the automatic starters. Automatic starters are guys you don't bench unless they're injured or on a bye week. I am going to give 2 examples of automatic starters at each position there are more than that. QB: Aaron Rodgers & Patrick Mahomes. RB: Christian McCaffery (when healthy) & Aaron Jones. WR: Tyreke Hill & DeAndre Hopkins. TE: Travis Kelce & George Kittle. K: Justin Tucker & Harrison Butker. For Defense, there are only 2 I consider must starts, and those are Pittsburgh & Baltimore. Now I have added a twist to my article. I am now going to be doing a sleeper of the week at each position. My sleeper of the week will be a player that did not make my top 3 starters list. Also, is a player that is most likely on the waiver wire that you can stream if you're in a jam at a position. Let's get started so here is my week 15 Starts/Sits
Quarterback:
Start of the Week
1. Lamar Jackson vs. JAX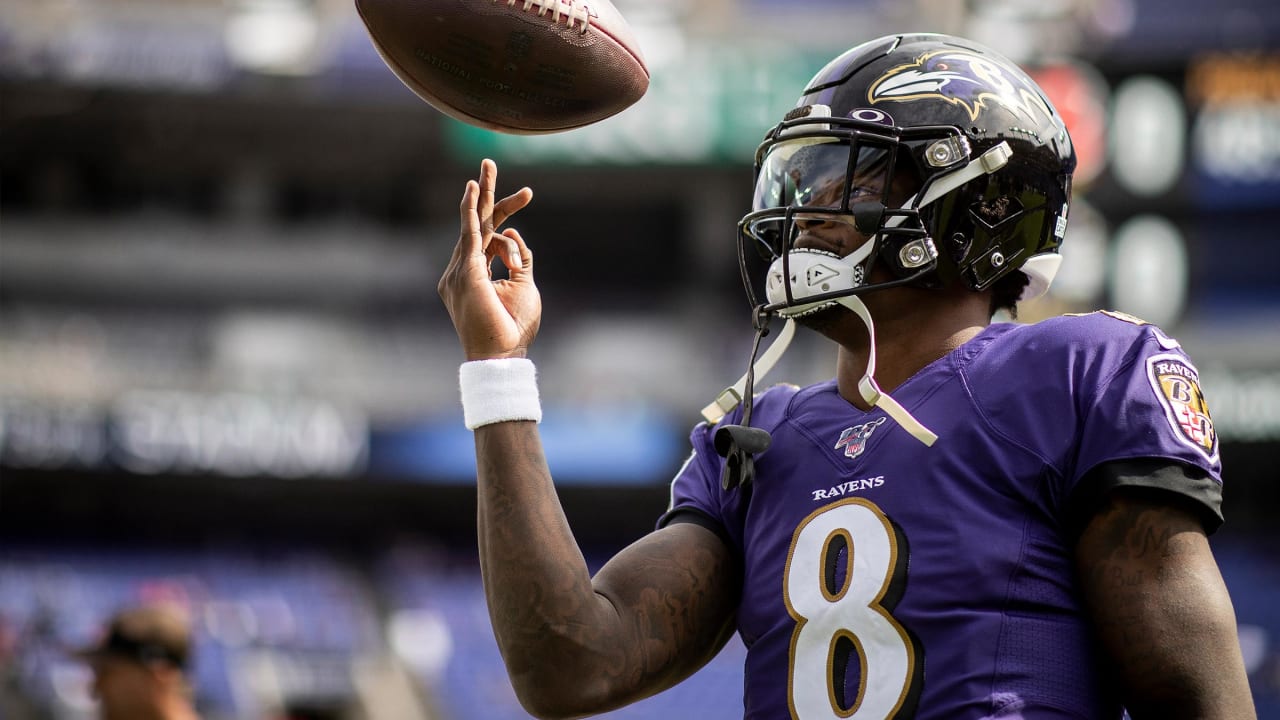 Projection: 11/16 185yds. 1td. 12car. 125yds. 3tds.
Jackson has put up good numbers the last couple of weeks and that will continue against a terrible Jacksonville defense. He is starting to put himself back into the must-start category.
2. Tom Brady vs. ATL
3. Jared Goff vs. NYJ
Sit of the Week
1. Kirk Cousins vs. CHI
Projection: 20/50 226yds. 1td. 2ints.
Cousins has been playing well this season but this week he hits a wall against that tough Bears defense. So I would look for a better matchup.
2. Cam Newton vs. MIA
3. Tua Tagovailoa vs. NE
Quarterback Sleeper:
Jalen Hurts vs. ARI
Hurts came out with a bang last week with a huge upset over New Orleans. Now if your looking for a spot play for the playoffs he is just what fantasy owners ordered.
Running Backs:
Start of the Week:
1. Cam Akers vs. NYJ
Projection: 25cars. 125yds. 1td. 5rec. 60yds. 2tds.
Akers has without a doubt taken the reins as the main back for the Rams. He will continue this success against the Jets. Expect another big day for Akers. Feel confident in starting him the rest of the season.
2. Jonathan Taylor vs. HOU
3. D'Andre Swift vs. TEN
Sit of the Week:
1. Clyde Edwards-Helaire vs. NO
Projection: 10cars. 33yds. 3recs. 13yds.
The Chiefs are throwing the ball a lot more lately and that will continue this week against New Orleans in a game that will likely be a shootout. Which lead to another bad day for Clyde. He can't be trusted for the playoffs.
2. Todd Gurley vs. TB
3. Kenyan Drake vs. PHI
Running Back Sleeper:
J.K. Dobbins vs. JAX
Dobbins is slowly taking over as the main back in Baltimore. So he is a real sneaky play this week if you got running backs with bad matchups.
Wide Receivers:
Start of the Week:
1. T.Y. Hilton vs. HOU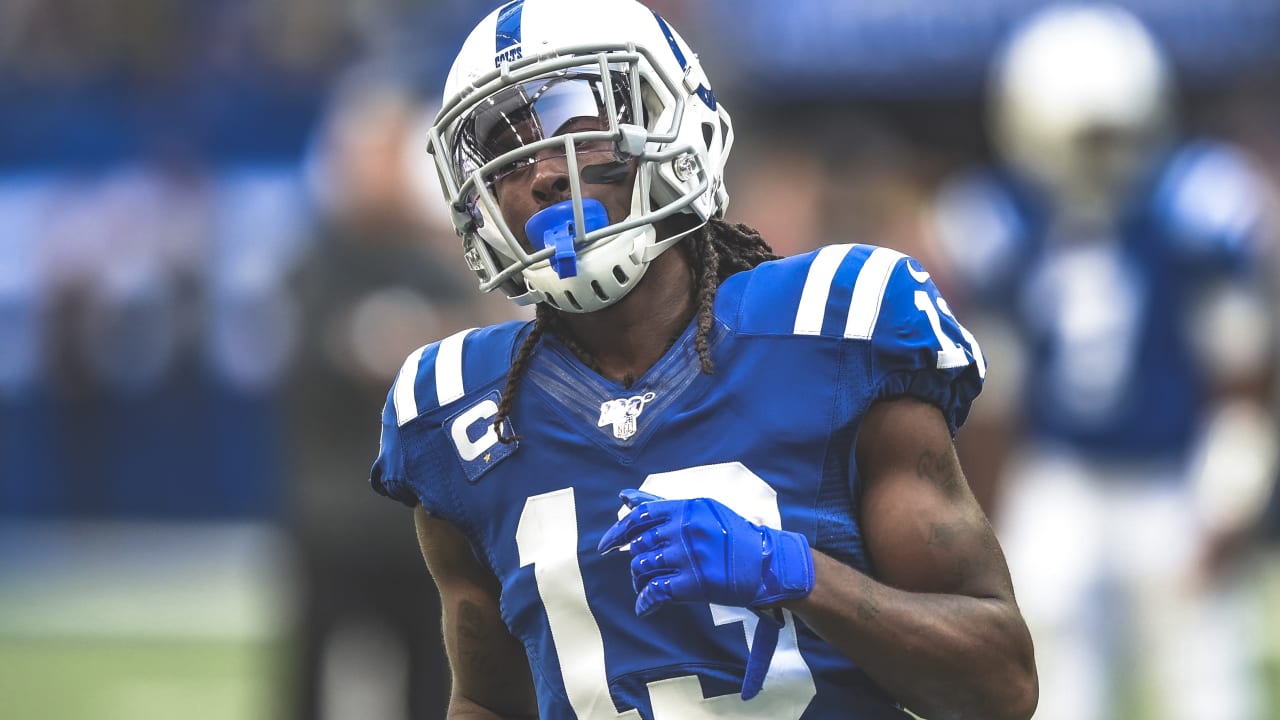 Projection: 8recs. 122yds. 1td.
Hilton has finally had his coming out party the last couple of weeks and that will continue against a shaky Houston defense. Trust Hilton the rest of the way he could be the reason you win your fantasy championship.
2. Terry McLaurin vs. SEA
3. Dionte Johnson vs. CIN
Sit of the Week:
1. D.J. Chark Jr. vs. BAL
Projection: 4recs. 26yds
With the Quarterback carousel in Jacksonville, it's hard to start a wide receiver from that team. Now Chark plays that great Baltimore defense. Don't trust him going forward. He is even a drop candidate.
2. DeVante Parker vs. NE
3. Robbie Anderson vs. GB
Wide Receiver Sleeper:
Darnell Mooney vs. MIN
Your Wide Receivers have a bad matchup or you're riddled by injury at the position and looking for a Wide Receiver with a good matchup. I would pick up and start Mooney I think he is a huge sleeper against an average Minnesota defense.
Tight Ends:
Start of the Week:
1. Jonnu Smith vs. DET
Projection: 5recs. 30yds. 3tds.
Smith has been nonexistent lately which means he is due for a huge game and this week he will have that game against that horrible Detroit defense.
2. Tyler Higbee vs. NYJ
3. Logan Thomas vs. SEA
Sit of the Week:
1. T.J Hockenson vs. TEN
Projection: 1rec. 15yds.
With Stafford likely not playing this week Hockenson is not worth a start, especially in a fantasy playoff game. All Detroit Wide Receivers should be avoided this week as well.
2. Dallas Goedert vs. ARI
3. Jared Cook vs. KC
Tight End Sleeper:
Jordan Reed vs. DAL
If you play matchups at the Tight End position then I would pick up and start Reed against that abysmal Dallas defense.
Kickers:
Start of the Week:
1. Tyler Bass vs. DEN
Projection: 3fgs. 3xps.
Bass has gotten better as the season has gone on. The Bills will score a lot of points this week against Denver. Bass will have a few field goals to go along with the extra points he gets. He is a trustworthy Kicker for the playoffs.
2. Mason Crosby vs. CAR
3. Rodrigo Blankenship vs. HOU
Sit of the Week:
1. Matt Gay vs. NYJ
Projection: 4xps.
Gay won't have any field goals in this one because the Rams will be scoring touchdowns not kicking field goals.
2. Matt Prater vs. TEN
3. Dan Bailey vs. CHI
Kicker Sleeper:
Cody Parkey vs. NYG
Now I know Parkey had some struggles against the Ravens. This week though he will bounce back. He is a sneaky play at Kicker against the Giants.
Defenses:
Start of the Week:
1. Los Angeles Rams vs. New York Jets
Projection: 6pts. 229yds. 4ints. 1td. 8sks.
Now this an obvious choice here the Rams is Top 3 defenses in the NFL and there against one of the weaker offenses in the NFL. So if you own them start them. If there on waivers pick them up and start them.
2. Buffalo vs. Denver
3. Miami vs. New England
Sit of the Week:
1. Tampa Bay vs. Atlanta
Projection: 27pts. 420yds. 1int. 4sks.
This week was a tough week to pick a sit of the week. I went with the Buccaneers because this game will likely be a shootout. So shy away from them for that reason.
2. New Orleans vs. Kansas City
3. Philadelphia vs. Arizona
Defense Sleeper:
Tennessee vs. Detroit
We all know that tons of people play matchups for defenses. So for all of you that do that and none of my top 3 are available go with Tennessee this week against the Lions. Just remember that the Lions will likely be without Stafford.
I had a lot of fun writing this and I hope all of this advice helps everyone. Please comment and let me know what you think. Thank you. I'll be back next week with more fantasy advice.
Please come and check us out at what-the-buzz.com