Walter Payton left it all on the field and gave all of himself off it. He is regarded as one of the greatest running backs of all time. Payton spent 13 seasons with the Chicago Bears, was nine-time Pro Bowl selectee, and was elected into the Pro Football Hall of Fame in 1993. On November 1, 1999 he was taken far too soon at the age of 45, from cholangiocarcinoma.
Payton's legacy carries on – running strong, embodying pride and perseverance, demonstrating ability along with grace and class. It has now become a yearly tradition at the NFL Honors, to present the final accolade of the evening is the Walter Payton NFL Man of the Year Award. Each year one player is recognized for his "outstanding community service activities off the field, as well as excellence on it."
32 nominees for the NFL's most prestigious honor were unveiled Thursday morning. Each team nominates one player every year, this year the nominees included Denver Broncos' Justin Simmons, Miami Dolphins' Byron Jones, New England Patriots' Devin McCourty, and Seattle Seahawks' Russell Wilson to name a few.
Denver Broncos safety Justin Simmons was selected. Simmons was drafted in the third round by the Broncos in the 2016 NFL Draft. Since then he has consistently demonstrated a commitment to using his platform to impact the community. This year he has focused his commitments on outreach on COVID relief and social justice initiatives, and launched the Justin Simmons Foundation, a nonprofit organization that focuses on youth development, hunger relief, educational initiatives, and other charitable causes. Simmons was a significant leader in the creation and implementation of the Broncos Inspire Change program. A multi-week teen program with the Boys & Girls Club partnered with RISE (Ross Initiative in Sports for Equality). Participants are inspired to have important and difficult conversation about race, perceptions and stereotypes.
Miami Dolphins cornerback Byron Jones was nominated for the quiet impact he has made on and off the field his first season. Jones commits every Tuesday to leading the team's Social Impact Committee to ensure the committee communicates and provokes unique thoughts that turn into actions. He also hosts football compass in his hometown to empower kids to get involved in their communities along with football along with teaching responsibility, dependability and teamwork.
New England Patriots safety Devin McCourty was nominated by his team for being one of the most active NFL players in the community throughout his career. McCourty is a member of the Players Coalition Task Force, and serves as the Chair of the Players Coalition Education and Economic Advancement Committee. He has advocated for several bills in Massachusetts including "An Act Relation to Criminal Justice Reform" and the Student Opportunity Act that both successfully passed legislation. McCourty has also participated in roundtable discussions with other NFL players about racism and nonprofits that redirect incarcerated youth with gang involvement to education and employment opportunities. With the COVID-19 stay at home order in March, Devin and his twin brother purchased $90,000 worth of Chromebooks for students who didn't have access too computers only to follow it up in October with another $50,000 donations to support technology needs for high school students. The twins have also raised more then $2 million through the McCourty Twins Tackle Sickle Cell campaign to help support research and families affected by the disease.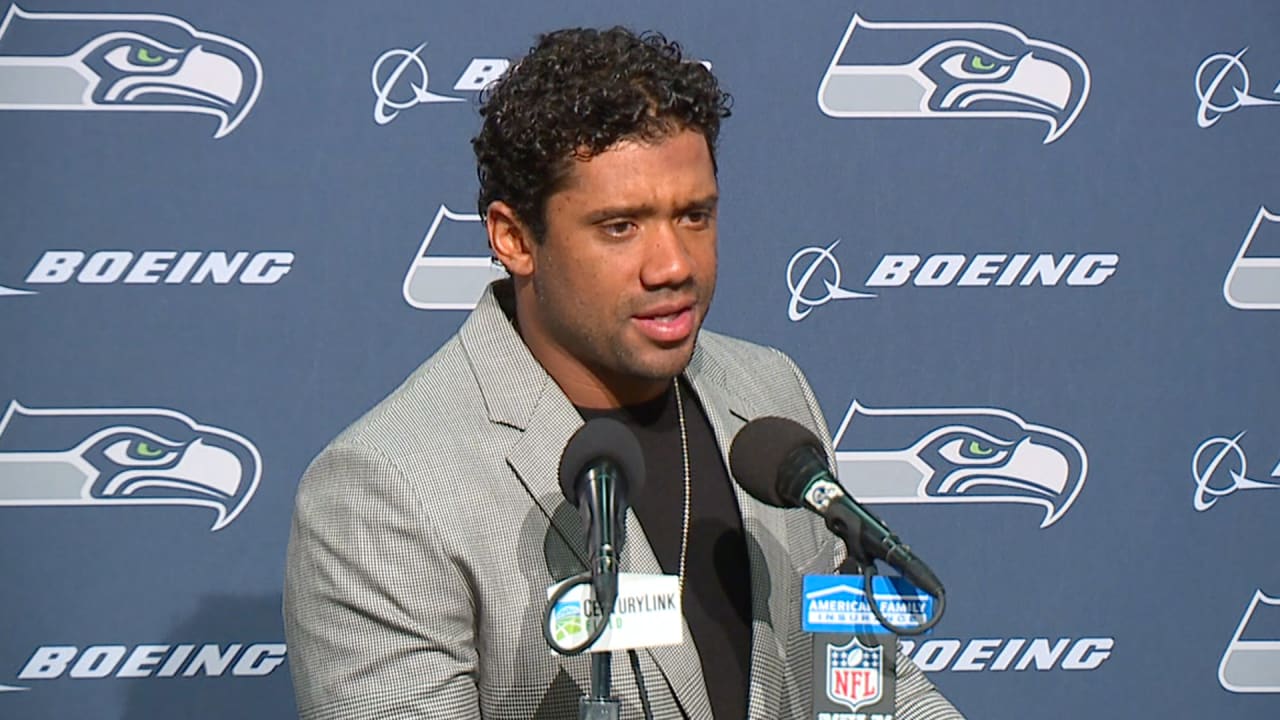 The Seattle Seahawks have chosen to nominate Quarterback Russell Wilson. His on-field success and the huge impact Wilson has had in the community is unmistakable. It all started with a question. "Why not you?" Wilson's father would ask all three kids. Wilson's parents not only encourage them to reach for their dreams but instilled in them values that made them exceptional humans as well. The Why Not You Foundation was launched in 2014 patterned by Wilson and his wife, Ciara along with Safeway and Albertsons. Since then they have donated over $9 million too Strong Against Cancer, over $1 million has been raised for Friends of the Children. Wilson has made weekly visits to the Seattle Children's Hospital since his rookie year with ongoing virtual visits due to COVID-19 restrictions. He and his wife personally pledged 1 million meals to Feeding Hunger and then partnered with Wheels Up to launch the Meals Up, as of October, and raised the equivalent of more than 47 million meals. Ride United has become the "pilot program" to be used as a model nationally to deliver food and supplies to 175 vulnerable communities in the United States and has already made more than a million deliveries. Wilson also uses his platform to fight for change against systemic racism, encouraging voting especially among young people through the I AM A VOTER campaign. Why Not You Academy, a tuition-free public charter school was recently announced and is set to open in the fall of 2020 in Des Moines, WA. This is Wilson's second nomination to make him the fourth player in franchise history to be nominated multiple times. His first nomination was in 2014.
Representing the best of the NFL's commitment to philanthropy and community impact, all 32 Man of the Year nominees will receive $40,000 donation in their name to the charity of their choice and wear a Walter Payton NFL Man of the Year helmet decal through the end of the season in recognition. Along with being recognized for their work during the week leading up the the Super Bowl.
The 2020 Walter Payton NFL Man of the Year will be announced on CBS primetime award special, NFL Honors to air the week of Super Bowl LV.
To learn more about Walter Payton NFL man of the Year Award and for a list of all 32 nominees go to https://www.nfl.com/honors/man-of-the-year/
NFL Fans Charity Challenge, a social media campaign to support and promote your teams nominee. Fan are able to vote via Twitter by using #WPMOYChallenge followed by their favorite nominee's last name. The top three players unique hashtag used will receive contribution to their charity of choice.
Who is your favorite Walter Payton NFL Man of the Year nominee?